Top 10 Things To Do Over The Next Two Weeks (28 April – 10 May 2018)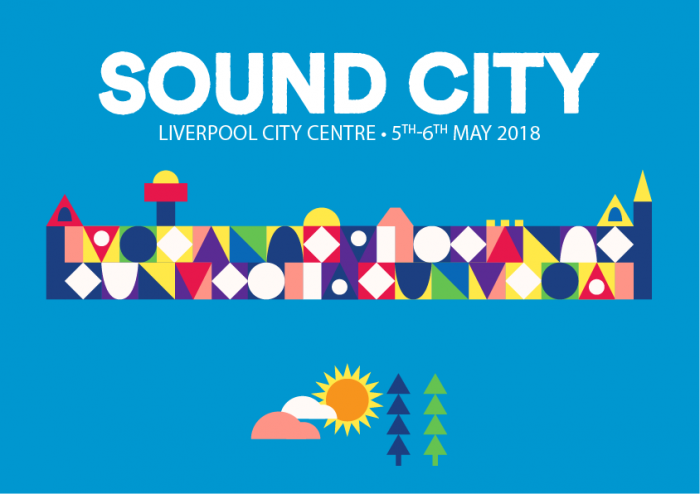 Wow, the fun never stops here in Liverpool! In a week in which our Liverpool Film Office team – backed by Mayor Joe Anderson and Metro Mayor Steve Rotheram (pictured below) – have supported the city in bidding to bring Channel 4 here, our St George's Hall team have also announced that they will be reveal the exquisite Minton Floor in the Great Hall once again for #Liverpool2018. We are also thrilled to announce that our Tourist Information Centres scooped bronze at the Visit England Awards 2018 for Visitor Information Provider of the Year, just behind York and Oxford. And Albert Dock announced the return of their Steam on the Dock Festival too!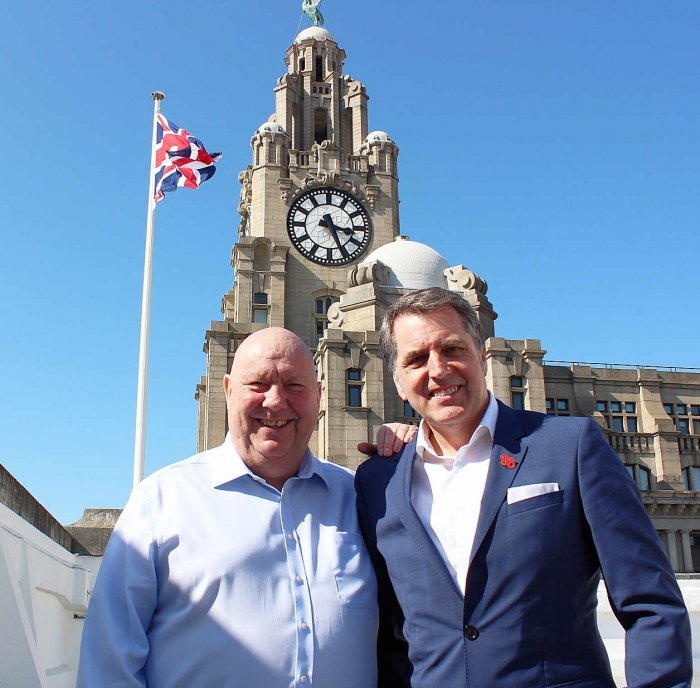 Can we steady ourselves and breathe now, please? Well, we wish we could, but there's so much more to talk about…
We're coming to the end of April, which can only mean that there are two things to look forward to: Early May Bank Holiday and Late May Bank Holiday!
Looking ahead to the Late May Bank Holiday, the city prepares itself for yet another major event in Three Festivals Tall Ships Regatta, which takes place alongside the Bordeaux Wine Festival in what promises to be a stunning springtime offer for visitors.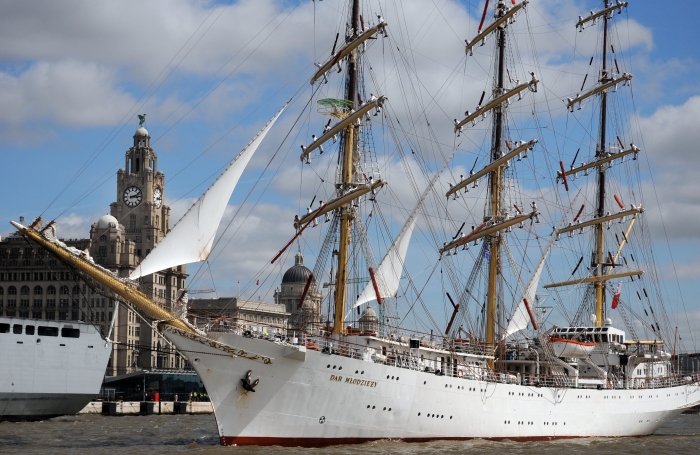 The international fleet of #TallShips will animate the waterfront whilst the Sun, Moon and Stars will guide you to our Changing Tides programme of arts and entertainment. Spectacular commissions are showcased alongside theatre, performance and music reflecting the three race ports, Liverpool (Mann Island and City Centre), Dublin (Albert Dock) and Bordeaux (Pier Head).

#LivBordeaux will give you a specially-branded Bordeaux wine glass and carrying case and up to six tastings, along with the chance to learn all about the diversity of Bordeaux wines (reds, rosés, whites, sparkling and sweet wines) from the official 'L'École Du Vin De Bordeaux' – Bordeaux Wine School. Bordeaux wine will also be available to purchase throughout the festival. Open up a wonderful world of wine adventure and get your tickets today at bwfliverpool.com.
Keep up with the conversation for both #TallShips and #LivBordeaux by following Culture Liverpool on Facebook, Twitter and Instagram.
And now, onto the next two weeks – within which, we have the Early May Bank Holiday, which we simply cannot wait for! There is plenty to do before, during and after the long weekend, with our 10 Things To Do Over The Next Two Weeks featured below and listed in chronological order for your reading ease…
---

---
10. Music for the Mind & Soul: J A Jayanth & Ashwani Shankar with Neyveli Venkatesh & Kousic Sen
---
When? Saturday 28 April
Where? The Capstone Theatre
Why go? In this special concert, two of the most remarkable woodwind instruments, the Bansuri Flute and Shenai, combine to take the audience on a melodic journey through both the Hindustani and Carnatic genres of music in a FREE performance. Rising star of the Carnatic music scene, J A Jayanth, will be joined by Shehnai master, Ashwani Shankar, with mridangam exponent, Neyveli Venkatesh, and renowned tabla player, Kousic Sen, during this unique showcase of world music.
---

---
9. Othello
---
When? Saturday 28 April – Tuesday 10 July 2018
Where? Everyman Theatre
Why go? Othello forms part of The Everyman Company season happening in #Liverpool2018, with the eponymous character of the Shakespeare classic being a female who is a distinguished military leader caught up in a plot that is clouded by suspicion, tainted by spite, and reaches for the dark core of human hatred and bigotry – a place where love and honour may be hard won, but holding onto them is the hardest task of all.
---
---
8. European Connections
---
When? Saturday 28 April – Saturday 9 June 2018
Where? Bluecoat Display Centre
Why go? European Connections will showcase some of Europe's leading jewellery designers, based in the UK and abroad. In Liverpool's 10 Year anniversary as European Capital of Culture, this exhibition strives to celebrate and strengthen our ties with Europe in these uncertain times. Featured artists include Paul Derrez, Ute Decker, Daphne Krinos, Floor Mommersteeg, Dovile Bertulyte, Elisavet Messi, Hendrike Barz Meltzer, and Alma Sophia – all of whom combine in an international showcase displaying Europe's finest jewellery artistry.
---
---
7. Jah Shaka Sound System
---
When? Saturday 28 April
Where? District
Why go? Jah Shaka Official aka The Zulu Warrior returns to Liverpool in a one-off performance brought to you by Positive Vibe Festival. The legendary operator and producer, who has been at the forefront of the UK reggae/dub scene since the mid-1970's, will be bringing his full sound system for a bass heavy session.
---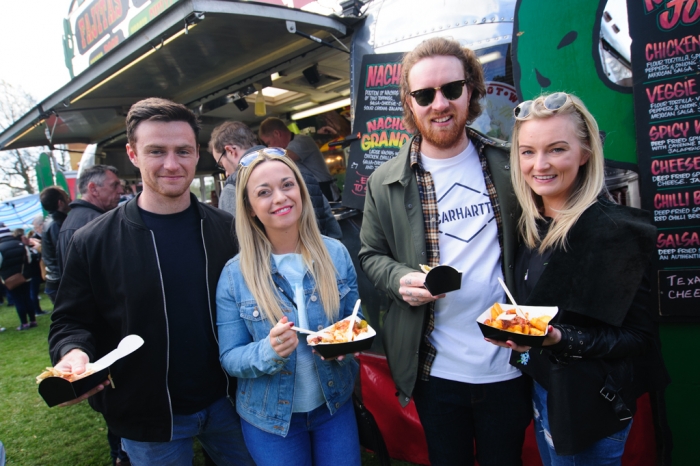 ---
6. Liverpool Spring Festival
---
When? Saturday 28 April – Sunday 29 April 2018
Where? Sefton Park
Why go? Celebrating the birth of Spring, LFDF returns this April, with a similar foodie extravaganza feel to September's, however this time, packing cobra poses, free-from alternatives, mindful oils and baa-eutiful baby lambs! This Spring's incentive is simple, to immerse yourself in yourself! Bathe your inner serenity in organic, lifestyle pleasures; experience total relaxation, explore creative pathways and get up-close-and-personal with nature's animals – the whole family can celebrate the excitement of Spring, with a LIVE Sheep show and cow milking.
---
---
5. Then and Now, a 'Lost Tribes of Liverpool' talk and photographic exhibition
---
When? Monday 30 April
Where? Norris Green Library
Why go? Ken Rogers, author of 'The Lost Tribes of Liverpool' is giving a talk and big screen photographic presentation at Norris Green Library. This talk accompanies a photographic exhibition which will opens the day before on Sunday 29 April. The exhibition tells the story of life in Liverpool's inner city streets before and after the clearances of the 1960s and 1980s, clearances that affected 200,000 people and brought thousands to suburb estates like Norris Green. The modern mirror image photos, taken by Mark Loudon, highlight the transformational change that has taken place in what is now the spectacular modern day Everton Park, where summer wildflowers have now replaced the former concrete jungle of back-to-back houses.
---
---
4. Josie Conti
---
When? Wednesday 2 May
Where? Victoria Gallery & Museum
Why go? Josie graduated from the University of Liverpool in 2017. In this recital she will be playing some of her favourite piano music from the 19th Century, including composers such as Chopin, Liszt, Brahms and Clara Schumann, who were all pianists themselves. Ranging from Chopin's beautiful and well known Nocturne in C-sharp minor to Brahms' passionate Rhapsody in B minor (op. 79 no.1), this concert will demonstrate the vast differences in character within the Romantic piano repertoire.
In addition to Josie's performance, the VG&M will also be hosting Skutch Manos a week later on Wednesday 9 May in a beautiful and hypnotic clash of classical Spanish and British instrumental acoustic folk – sometimes heavy, sometimes soft, but always heartfelt!
---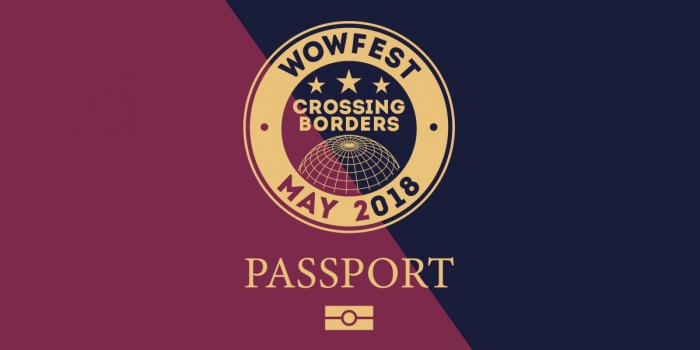 ---
3. WoWFest 2018
---
When? Wednesday 2 May – Thursday 31 May 2018
Where? Various locations across Liverpool
Why go? WoWFest 2018 – Crossing Borders is Writing on the Wall's 18th annual festival and is Liverpool's longest running literary/writing festival. Crossing Borders responds to recent national and international political, social and cultural developments around issues of Brexit/The EU, migration, race, inclusion/exclusion, diversity, and nationalism. While Trump talks of building walls, and borders are back on the international agenda, this event will explore messages of togetherness, hope and inclusivity by building stories and experiences around the thoughts, ideas and hopes of our communities for the society and identity they wish to build for themselves and each other in the wake of Brexit.
Guests include: Robert Webb, Lily Allen, Benjamin Zephaniah, Shami Chakrabarti, Mourid Barghouti, Bidisha, Andy Grant, Akala, Bea Campbell and many more.
Among the WoWFest 2018 events happening over the next two weeks are Burying The Typewriter: Carmen Bugan In Conversation, #Justice4Grenfell, Remembering the Roma Holocaust, Breaking Through the Glass TV Screen – The rise of the female writer?, From Pitt Street to Granby – Book Launch, and Beyond #MeToo.
---
---
2. Shouldn't Throw Stones – The View of a Night Watchman
---
When? Friday 4 May – Sunday 3 June 2018
Where? Alexander Business Park (Tower Reception), St Helens
Why go? Shouldn't Throw Stones – The View of a Night Watchman is the culmination of a two-year project undertaken by artist, Kevin Casey. Part documentary photography, part archival re-presentation and part making ends meet, as Casey's 'night job' as an on-site security guard at the former Pilkington Glass Headquarters became his 'day job' as an artist, the work presented tells the story of an uncertain future, tense present and captivating past. The collection, including C-Type prints, archive film, projections and uncovered artefacts also testifies to the situation that Casey found himself in – part voyeur and part guardian – whilst drawing the viewers' attention to the vicissitudes of contemporary capitalism and its contested relationship to our recent industrial and manufacturing past.
---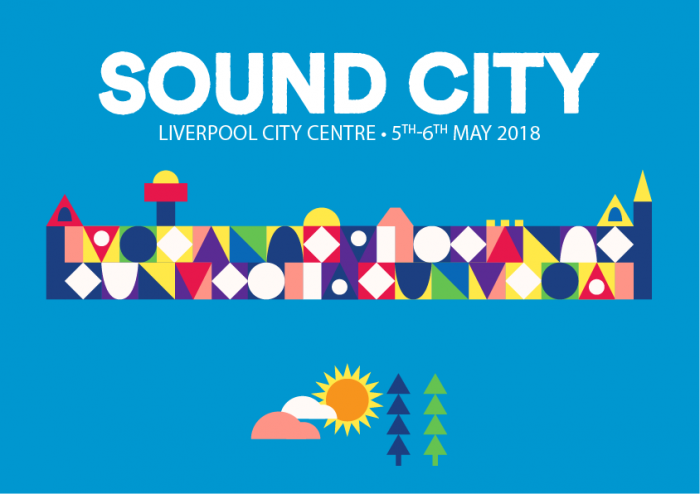 ---
1. Sound City 2018
---
When? Saturday 5 May – Sunday 6 May 2018
Where? Baltic Triangle
Why go? Sound City returns to its roots for its 11th year in a vibrant celebration of music and arts from around the world and much closer to home. Sound City will embrace the spirit of the underground and seek out the next generation of talent whilst showcasing some of the very best bands and performers of their era, set across the many intimate venues and electric spaces of Liverpool's historic Baltic Triangle. Line-up and ticket info is provided on the link below, and we also remind you that The Local @ Liverpool Sound City will present some of the best up and coming folk and indie rock from this year's festival, hosting a stage on Saturday 5 May 2018 at Birdies Bar.
---
P.S. Don't forget that you can find all of the latest Liverpool City Region
events at cultureliverpool.co.uk/events>
---