Pier Head (Liverpool and Bordeaux)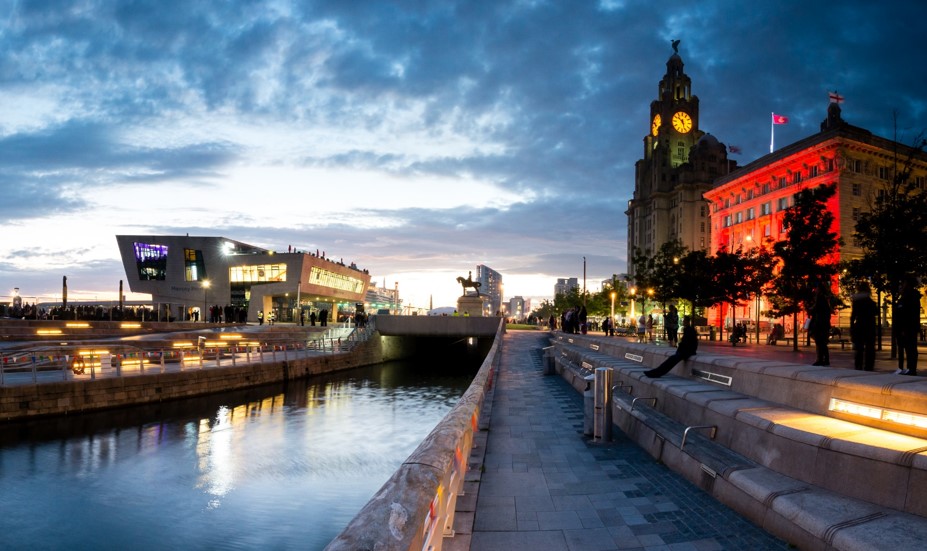 Bienvenue to the Pier Head! To celebrate the arrival of the Tall Ships and welcome the Bordeaux Wine Festival to our own world famous waterfront we have three days and four nights of fantastic, food, wine, jazz and circus inspired entertainment.
Enjoy some cool tunes on the bandstand where our resident Klesmer geniuses Troika will transport you to the hot jazz clubs of Paris. Or how about a Jacques Brel inspired set from the amazing Dead Belgian whilst enjoying a Tarte Tatin or two? Or maybe you'd prefer an afternoon of Ravel from the Liverpool String Quartet accompanied by the finest tea and pattisseries?! And on the main stage Mr Swing's Dance Orchestra will be flying us to the moon on Saturday night and on Sunday its pure Motown Gold from one of the North Wests finest Motown Tribute bands.
If that's not enough Circo Rum Baba will be welcoming guests to the smallest hotel and two naughty acrobatic cats will be chasing a tap dancing canary inside a very large birdcage. There's music and entertainment to celebrate the magnificent Tall Ships and a chance to send your own message in a very special bottle before the ships leave port. And watch out for The Sun, The Moon, and The Stars in our our grand finale on Saturday and Sunday evening which features a world premier a new dance work by House of Suarez, projections by Illuminous and some pyrotechnical poetry.
There will be music and entertainment from 5pm – 8pm on Friday, 2pm – 10pm on Saturday and Sunday and 12pm – 5pm on Monday.
All of the entertainment is free across the festival site including the Pier Head stages. There is a charge to enter the Bordeaux Wine Festival, situated on part of the Pier Head.
For news and updates straight to your mobile or desktop, you can follow us on the Culture Liverpool social media channels including Facebook, Twitter and Instagram and use the hashtag #TallShips.