Screenlife Liverpool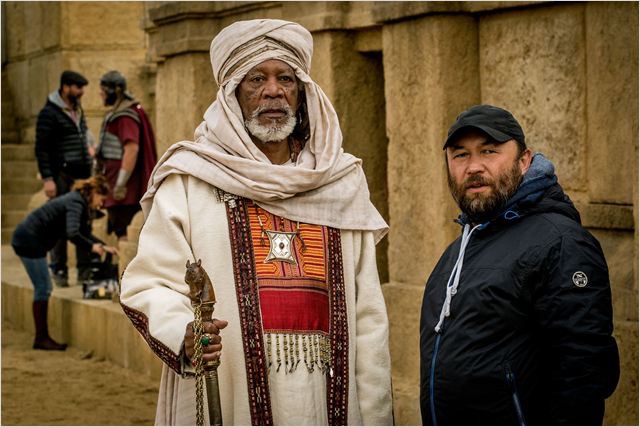 Timur Bekmambetov is a Russian-born producer/director whose work spans genres and continents. He is coming to Liverpool to work with young filmmakers to introduce his new storytelling format – Screenlife, that allows to tell stories entirely on computers and mobile screens.
Working alongside FACT, Alt Valley Community Trust, LJMU, Edge Hill and Liverpool Hope Universities, Bekmambetov's aim is to inspire innovative ways to produce film and content with the city's young film making communities.
Since "Night Watch" (2006) that he directed, Bekmambetov is at the forefront of new and emerging techniques and is renowned for his unique recognizable style and groundbreaking visuals. He also directed box office hits such as "Wanted", (2008), "Abraham Lincoln: Vampire Hunter" (2012) and produced numerous award-winning movies like "Unfriended", "Hardcore Henry, "Searching" and many more. Worldwide cume of the movies he directed and produced equals almost $1B.
Timur has already produced several highly-successful films, using the Screenlife format, he walked away with top prizes from the Berlin International Film Festival and South by Southwest for his latest production "Profile" which was awarded with the Panorama and Audience Awards in 2018.  He has also engaged young film making communities in Mexico, Beijing, Moscow, New York and Shanghai to develop works that his company Bazelevs will produce in the format over the coming years.
Screenlife Liverpool Exec producer "Joann Kushner" said "Timur is a visionary filmmaker with a firm grasp of the business aspect of the art form, he invigorates those around him with his unique capacity to bring innovative cinematic experiences to the big screen and the reason why we are really excited about him coming here!  It's a real honor that he has chosen Liverpool as a place to engage young film makers with these amazing opportunities and I am really excited about the possibilities of work directed and produced here in Liverpool being shown on a global stage".
We are recruiting 10 young people in early or mid September at FACT 88 Wood Street.  Timur's masterclasses will take place in FACT in late Sept, late Oct and Nov.
If you are aged between 16-18 and have a passion for storytelling and film  please contact Lesley Baugh at the Communiversity, Alt Valley Community Trust,  tel:- 0151 546-5514  email [email protected]
Please visit Screenlifer.com for more details.