Culture Liverpool's Top 10 things to do in early March
We take a look at what's on over the next two weeks - featuring fun frolics, pulse-racing theatre, a one woMAN drag-tacular and an insight into female contemporary artists as part of our #ChinaDream season.
The weekend's almost here and can you believe you it? After the slow-burner that was January, February has passed us by in the blink of an eye and we're now March-ing our way towards Easter!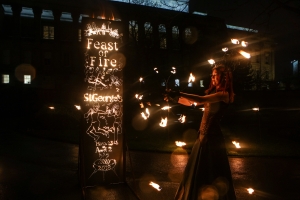 Speaking of which, we remind you that later this month, a week-long Feast of Fire  spectacular (pictured right) is set to grace St John's Gardens, among the backdrop of our stunning St George's Hall. Expect a family-friendly festival vibe, with artisan street food (from wood-fired pizzas and toasted marshmallows to flaming cocktails and chilli hot chocolate), and sizzling entertainment from the award-winning outdoor arts experts that helped stage the incredible opening to Liverpool 08, Walk the Plank. Not to mention a whole host of evening entertainment with collaborations from Liverpool SoulFest, Movema, Pagoda Arts, The Kazimer, Africa Oye, Liverpool Pride and Milapfest!
Have we ignited your interest? Get your hands on the hottest tickets in town here>
And now, following the success of our Chinese New Year celebrations a fortnight ago, we take a look at 10 things you can do over the next two weeks (listed in chronological order, so you can plan ahead easily)…
---
---
10. Absolutely Fabulous Gin Festival
---
When? Friday 2 – Saturday 3 March
Where? Croxteth Hall
Why go? It's the weekend, you've not long been paid and you need to de-stress in beautiful surroundings – the Absolutely Fabulous Gin Festival ticks all of those boxes. There will be three sessions, one of which will take place on Friday evening, with the other two taking place on Saturday (daytime and evening).
---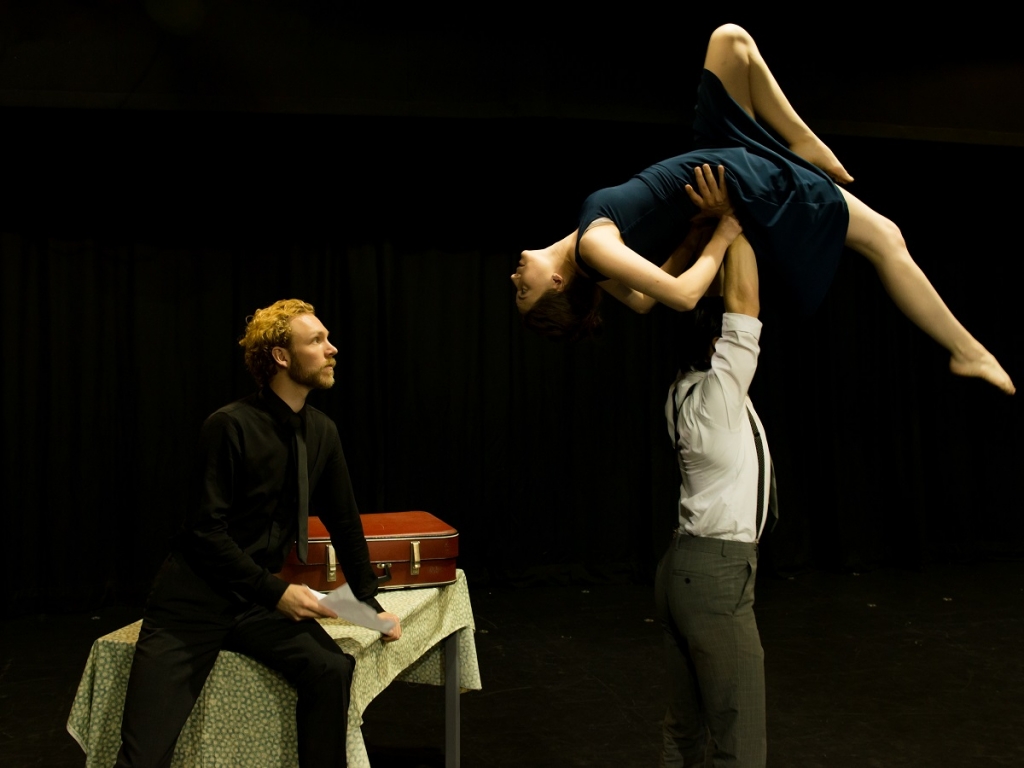 ---
9. The Cornerstone Festival: Hummingbird ~ Tooth + Nail
---
When? Saturday 3 March
Where? The Capstone Theatre
Why go? Inspired by the true story of the 'Lonely Hearts Killers', international, multi-award-winning physical theatre company, Tooth + Nail, blend acrobatics and action with a striking visual style and a nostalgic 1950s soundtrack to tell a deviously touching tale of love and murder in Hummingbird.
---
---
8. Paint Your Wagon
---
When? Saturday 3 March – Saturday 14 July
Where? Liverpool Everyman Theatre
Why go? As part of #Liverpool2018, Paint Your Wagon is play 1 of 4 in the Everyman Company Season, providing a fresh take on an old musical about the new world. America is restless. The land is giving up its bounty. And in California, the glint of gold sets pulses racing. As a nation goes in search of riches, Ben Rumson stakes his claim. A dusty scrap of wilderness becomes a heaving Gold Rush outpost – a town with 400 men and just one woman, where no one knows how long the boom times can last.
---
---
7. Alyssa Edwards: The Secret is Out
---
When? Saturday 3 March
Where? The Epstein Theatre
Why go? This one woMAN show sees fan-favourite from Season 5 of RuPaul's Drag Race, Alyssa Edwards, deliver 90 minutes of side-splitting laughter, high kicks and many, many secrets. There is also the opportunity to get up, close and personal with Alyssa at a VIP Meet & Greet.
---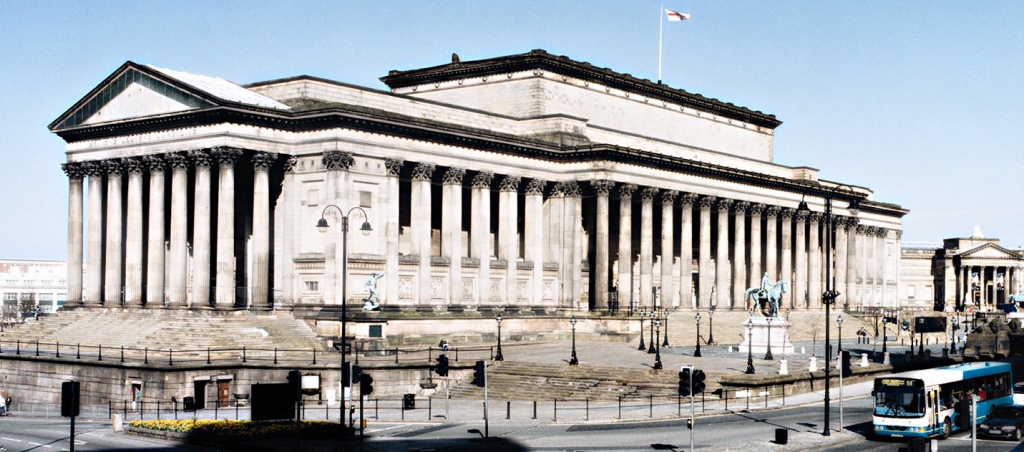 ---
6. St George's Hall Book Club
---
When? Tuesday 6 March
Where? St George's Hall
Why go? Community vibes come in the form of St George's Hall Book Club, which has been set up by the Hall's very own barista, Peter. This session will be an informal introductory meeting to attract new members, so no texts will need to have been read prior to arrival. As a thank you for coming along to the introductory session there will be refillable tea and coffee served free of charge and biscuits will also be provided!
---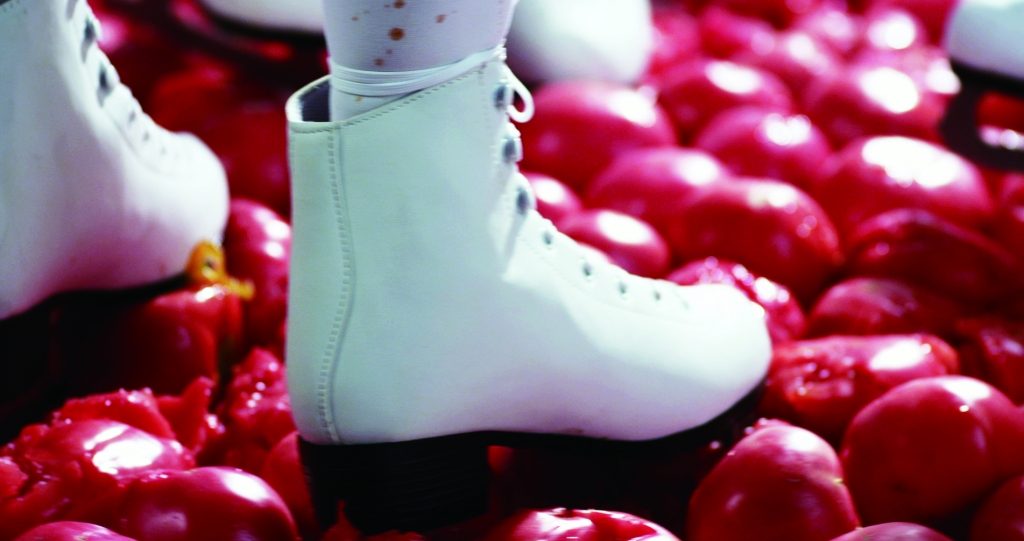 ---
5. NOW: A dialogue on
female Chinese Contemporary Artists
---
When? Wednesday 7 March – Wednesday 21 March
Where? FACT (Foundation for Arts and Creative Technology)
Why go? This a chance to inspect the contemporary arts element of our #ChinaDream season. NOW is a two-part moving image programme curated by Bren O'Callaghan that addresses notions of modernity, tradition and technique. This collaborative programme is aimed at reinvigorating discussion around the role of female contemporary artists in the art ecology of present day China.
---
---
4. The Cornerstone Festival:
Lizzie Nunnery / Vidar Norheim – The Wilds
---
When? Thursday 8 March
Where? The Capstone Theatre
Why go? To celebrate #InternationalWomensDay, musician/writer Lizzie Nunnery and multi-instrumentalist/songwriter Vidar Norheim present a unique performance combining song, live soundtrack, poetry and monologue on the theme of freedom and escape. The show will feature new works, alongside extracts from their award winning play with songs Narvik (Best New Play, UK Theatre Awards 2017) and their recent Adrian Henri inspired piece Horny Handed Tons of Soil.
---
---
3. ABOUT US – mixed media performance
---
When? Thursday 8 March
Where? The Bluecoat
Why go? This is a performance built from  shared experiences about home, loss, joy, caring, age, the environment, cultural identity and gender. Repetition of these stories through film, soundscapes and live performance becomes celebratory, insightful and intriguing, as large and small events are framed and made special. Directed and choreographed by Jacky Lansley, with new music by Sylvia Hallett.
---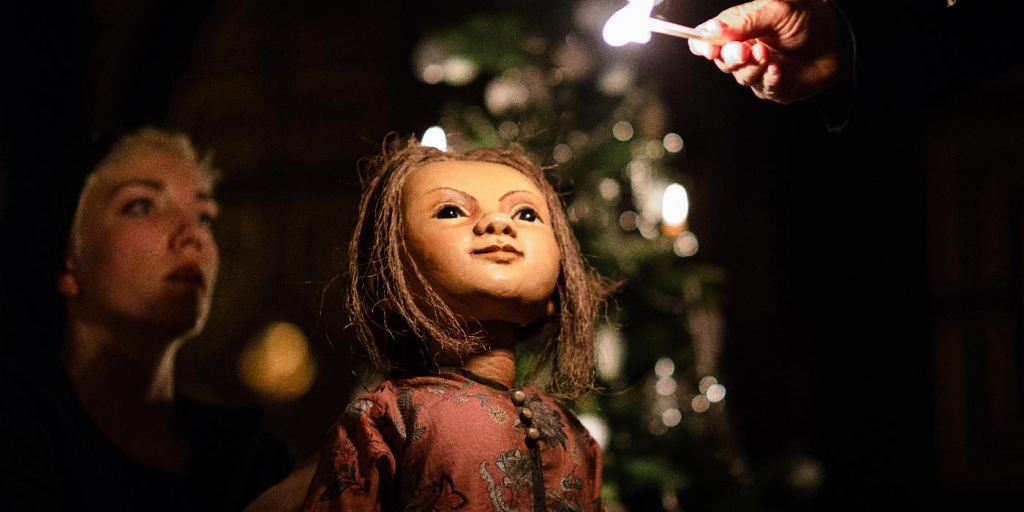 ---
2. The Little Matchgirl (and other happier tales)
---
When? Tuesday 13 March – Saturday 17 March
Where? Liverpool Playhouse Theatre
Why go? Emma Rice's  production comes to Liverpool Playhouse following its critically acclaimed premiere at Shakespeare's Globe. Inspired by the beautiful and devastatingly sad Hans Christian Andersen tale, The Little Match Girl, and combining Andersen's other tales, The Princess and the Pea, The Emperor's New Clothes and Thumbelina, The Little Matchgirl (and Other Happier Tales) reveals a spellbinding world of magic and mystery.
---
---
1. Steptoe & Son
---
When? Wednesday 14 March
Where? The Epstein Theatre
Why go? Marking 55 years since the show's first ever broadcast, Hambledon Productions (Hancock's Half Hour – The Lost Episodes, Educating Rita, Just Like That! The Tommy Cooper Show) breathe life back into the Steptoe household with this faithful, fresh and hilarious adaptation of original episodes from the long-running smash hit BBC sitcom. Features the classic episodes: Divided We Stand, Men of Letters and Come Dancing.
---
P.S. Don't forget that you can find all of the latest Liverpool City Region
events at cultureliverpool.co.uk/events>