Protest Plants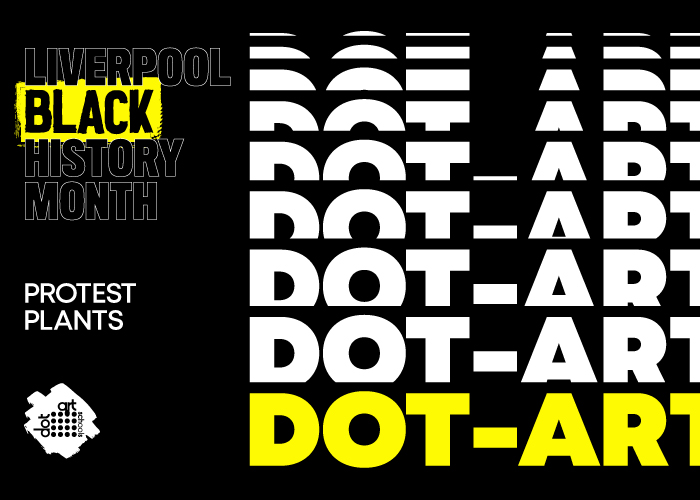 ---
Brought to you by dot-art
School Anti-racism Workshops
Led by professional sculptor Faith Bebbington
---
Schools will create a Protest Plant, a large freestanding sculpture featuring hands as the branches and leaves. The plant will incorporate slogans in the palm of the hands and around the base. Following initial discussions about racism (and school preparation prior to the session) pupils will come up with their own protest slogans to visualise their opinions and hopefully make a positive impact on them and the audience for the work. The slogans or sound bites will look similar to circular badges used in the past to make personal protests. The base of the plant will be rainbow colours to signify diversity.
The piece will be made using simple recycled materials such as newspaper, cardboard and tape to construct the sculpture, then decorate the surface using papier mache.
Faith will also introduce the work of Anthony Walker Foundation to the school, either by showing a short film or encouraging the school to consider buying in one of their resources as preparation for the workshop.
This is a two day workshop, suitable for Year 9 upwards and costs are based on 30 students participating.
We have two free workshops on offer for secondary schools in Liverpool. After this, schools can book a paid two day workshop by emailing [email protected].
---
Join the conversation:
---
Web: schools.dot-art.com
Facebook: @dotartSchools
Twitter: @dotartschools
Instagram: @dotartschoolsnw/
Web: schools.dot-art.com/workshops
Factsheet: Protest-Plants-Anti-Racism
---