Liverpool Remembers
This page is from 2015 and has been archived.
Please be aware that the information may be out of date.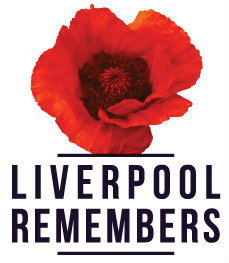 7 Nov 2015 – 17 Jan 2016
Linking Poppies: Weeping Window at St George's Hall and the Dazzle Ferry & Dazzle Ship at the Pier Head as part of the national 14-18 NOW: WW1 Centenary Art Commissions, Liverpool Remembers takes you on a historic journey back in time, exploring our unique city.
Telling the stories of days gone by, Liverpool Remembers brings together the trials and tribulations of the men, women and children whose lives were forever changed by the First World War. Wherever you find yourself on the trail this is your chance to pause and reflect – who will you remember?
You can follow the trail and learn about the Memorials in Liverpool and the Buildings of Interest here. You can also download the event guide here or visit our wider Poppies events programme here.
Follow the Liverpool Remembers trail below through the streets of Liverpool, you can keep read the guide online  or download a copy here.