Free Writing Development Course launched by Arts Organisation of The Year
Writing on the Wall has opened applications for unemployed LCR creatives to learn from established writers.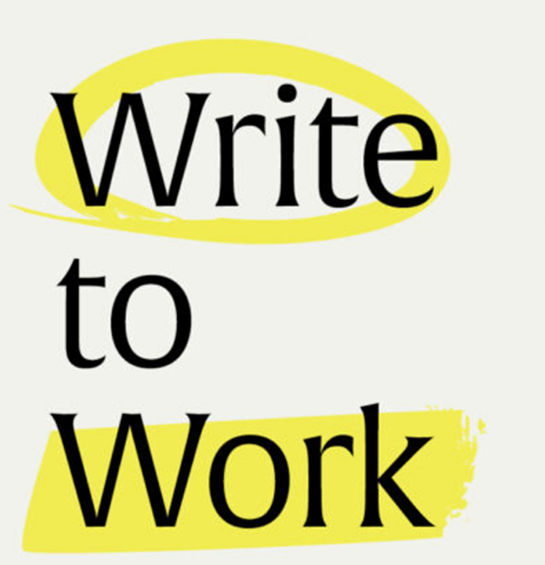 LCR's Arts Organisation of the Year 2020, Writing on the Wall (WoW), launches applications for its highly successful writing development course Write to Work for the 12th run. With over 40 hours of free workshops, mentoring and social meet ups, Write to Work has participants writing work to be published in an anthology as well as joining a community of fellow writers.
With a focus to improve writing skills and raising confidence, Write to Work offers a supportive and friendly environment to explore a range of writing styles including screenplays, arts criticism, blogging, writing for the gaming industry, poetry, copy writing, fiction writing and writing for radio.
'Participating in WOW's Write to Work course was genuinely a transformative experience for me. The course has helped me take my writing more seriously and has given me the confidence to move forward.'
Ginni Manning, Award Winning Playwright, past course participant and now course Tutor.
Working with 18yrs +, unemployed, LCR residents to improve their employment opportunities through creative writing, the course puts its participants in a space with published writers and industry professionals, all offering their personal insights and tips for success.
The course focuses on building writers' portfolios, developing professional connections and taking positive next steps into employment or further education.
100% of past participants say the previous courses helped increase their confidence and gave them more skills to make them employable. 52.3% of past participants secured employment or went into further education or training thanks to the skills they learnt from Write to Work.
'It has given me confidence in my own work, it has shown me how it can be used to earn a living, it has given me enjoyment, improved mental health, a regular routine, an insight into lots of different genres of writing and a clear path in how I would like to move forward. I have enjoyed every minute of it.'
Aimee Blackledge, Content editor, Poet and Writer.
Turning the Tide book Launch December 2021.
Purchase your copy of the latest Write to Work release of new writing now. https://writingonthewall.org.uk/shop/
Applications LIVE and close on Wednesday 26th January 2022, at 12pm,
To Apply visit https://writingonthewall.org.uk/projects/write-to-work-directions/
Or email [email protected]
The course will be delivered entirely online and starts on Tuesday 8th February 2022.
To be eligible to apply you must be currently unemployed, eligible to live and work in the UK, live in the Liverpool city region, be 18yrs+ and have access to the internet.
This course is in partnership with Directions and part funded by ESF.