FACT announces reopening plans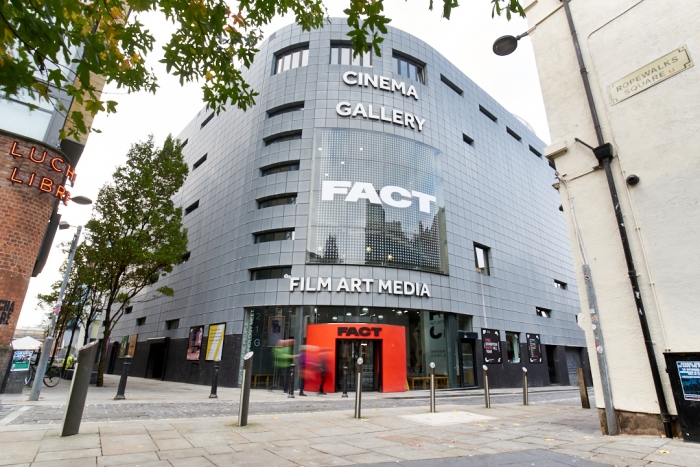 FACT have today announced that their galleries will be opening from Wednesday 12 August. While the team can't wait to welcome everybody back, they have stressed that their number one priority is keeping our community safe.
FACT want to let all of their visitors know exactly how they are doing this, so that they can plan and enjoy their visit. They will be opening in the following phases:
·  FACT galleries will reopen from Wednesday 12 August
·  Picturehouse at FACT will reopen from Friday 31 July
·  The Garden by LEAF will remain temporarily closed until further notice
FACT are united in the protection of visitors and have introduced new health and safety measures to keep everybody safe during their visit. You can read about the team's health and safety actions at fact.co.uk/reopening
FACT have also changed their opening times:
Building: Monday – Sunday / 12:00 – 22:00
Galleries: Wednesday – Saturday / 12:00 – 19:00 and Sunday / 12:00 – 17:00
This ensures that they can provide visitors with the safest possible experience by having more staff available to help and allowing their team the flexibility to travel to and from FACT in off-peak times.
From Wednesday 12 August, FACT galleries will open with a brand new free exhibition, And Say the Animal Responded?  The exhibition is about animals and what they might say to us about the state of our shared planet. You can find out more by visiting our website.
Have a question or plan to visit? Check out the FAQs on the Plan Your Visit page.