Commission for Digital Participatory Theatre Maker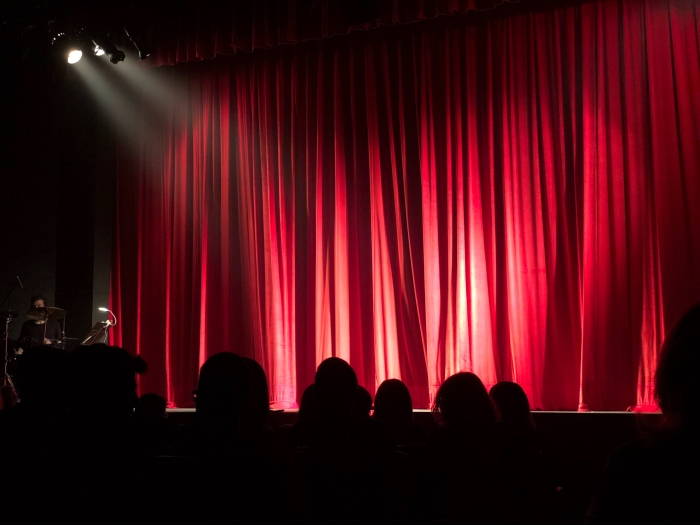 Collective Encounters is a Liverpool based arts organisation specialising in using theatre as a tool for social change. Since March 2020 Collective Encounters has been delivering a busy programme of participatory theatre activities, workshops and events online.
One of these programmes of work is Above & Beyond, a four year Paul Hamlyn Foundation funded project with adults living across the Liverpool City Region. Above & Beyond is a project delivered with and by those living in these regions, supported by professional theatre-makers project managers and evaluators.
Above & Beyond is managed by a Project Advisory Group: a collective of participants who meet regularly to advise and make decisions on where, when and with whom activities take place.
The ambition of the project is to:
Grow the capacity of people and communities in the Liverpool City Region and in particular Bootle, Birkenhead and Knowsley to use theatre as a tool for social change.
Develop the skills of the participatory theatre makers.
Adopt a new user-led approach to project management and evaluation.
Activities and achievements of the project to date have included:
Working in partnership with over 40 voluntary sector organisations
Running taster workshops across Bootle and Birkenhead
Facilitating residencies in Bootle Library and Royal Standard House in Birkenhead
Setting up two core groups in community
Transfering all workshops to Zoom and merging the two core group
Devising a scratch piece that the group performed live on Zoom
The Above & Beyond Project Advisory Group is now seeking to commission a participatory/interactive/transmedia artist to lead on the development and making of a new piece of digital participatory theatre that will be accessible to local audiences in the communities in which the project is currently working. The group would like the final piece to
Celebrate the power of local collective action
Explore different and better futures beyond COVID
Challenge the way local communities/people (living in some of the poorest areas of the UK) are portrayed in the mainstream and where, if and how are invested in by policy and decision makers.
Most importantly we would like audiences to leave with hope and positivity for the future, and be inspired and encouraged to take action for positive social change.
The successful artists will work collaboratively with the Above & Beyond Outreach Director, the Project Advisory Group and participants to
Facilitate and inform conversations on digital forms, platforms, distribution methods.
Manage the production and co-creation process.
Commission any additional artists/makers inline with the production budget.
Contribute to evaluation activities as required.
Applications should be made be in the form of a short (no more than 4 minute) video that includes:
An introduction to you and your previous work in this field, including the different communities you have worked with and ideally provide a link to or another example of this work.
Why you are interested in working on this project
What unique skills and insights you would bring to this project.
Your methodology, values and approach to co-creating work with diverse groups of participants.
The total fee available for the commission is £4,000 with an additional £2,000 production budget.
Applications should be submitted to [email protected]  either via a link to google drive video, YouTube or Vimeo link or via Wetranfer.
Key dates:
Applications to be with us no later than 5pm on 15th December 2020
17th December 2020 interviews via zoom.
13th January 2021 contract starts.
29th April 2021 performances.