Arriva celebrate Queen's Platinum Jubilee in style!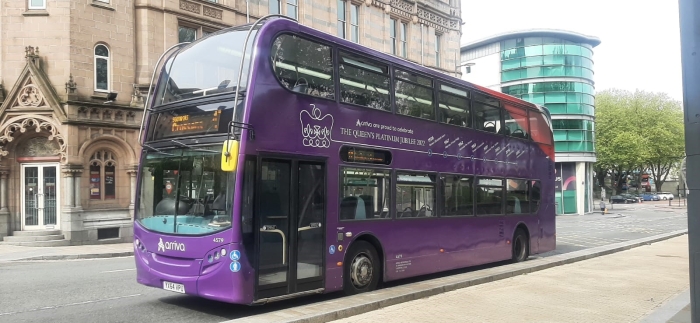 This year, the Queen will be celebrating her Platinum Jubilee – a momentous occasion in the UK's calendar! And, in honour of this royal milestone, Arriva is marking her 70-year reign as monarch by fitting a specially designed Jubilee bus livery to several of our buses serving towns and cities across the UK.
People will spot the Royal fleet out & about on Arriva routes throughout Merseyside, Kent, County Durham, Northumberland, Hertfordshire and Yorkshire. We're proud to support our communities in their celebrations and special occasions every year, the Queen's Platinum Jubilee Central Weekend is truly unique for the country.
Alistair Hands, Commercial & Marketing Director at Arriva, UK BUS:
"The Platinum Jubilee is a landmark celebration across the UK, therefore Arriva is proud to have introduced a specially designed Jubilee Livery to a number of our buses, which will be serving customers on key routes and services across our towns and cities. We're looking forward to seeing our Jubilee Fleet out on the road, and to be a part of this once in a lifetime weekend of celebrations & activities up and down the country!"