Fire Street Theatre – Follow The White Rabbit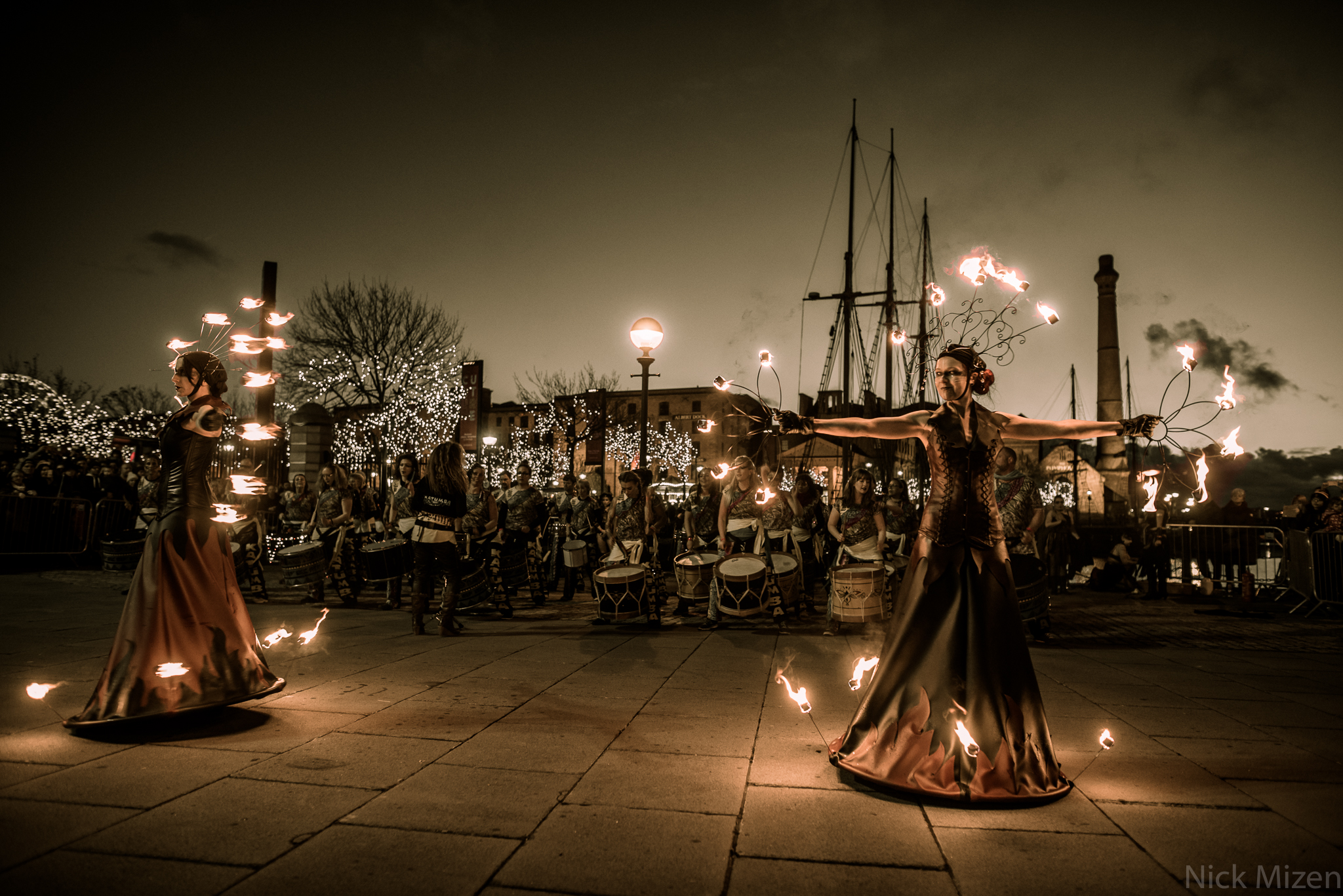 'Follow the White Rabbit', Fire Street Theatre Festival | 5-6 November 2021
Liverpool city centre
View the Gallery below of an incredible event!
Image Credit: Nick Mizen
Bring the Fire Project and Zest Event Management are joining forces for a series of free, family-friendly Fire Street Theatre performances based on the characters from 'Alice in Wonderland'. Taking place across Liverpool city centre on 5th and 6th November, the actual locations of the fire pop-up performances are going to be kept secret until the very day when the White Rabbit, Alice, the Mad Hatter and the Cheshire Cat will roam the city centre and 'lead the way' to the next performance.
Extravagant 'Alice in Wonderland' – themed costumes, magical LED lights and of course the fire in all its forms will bring a hugely attractive visual spectacle to the streets of Liverpool. This new fire festival, taking over Liverpool city centre on Bonfire weekend, will inspire a sense of adventure and discovery: by following the White Rabbit, looking for surprising events in familiar locations and finding familiar locations transformed by the story.
CLICK HERE FOR THE FULL EVENT DETAILS 
---
Szymon Mamys, artistic director at Bring the Fire Project, said:
---
"The Without Walls project is a great opportunity for us to re-connect with city centre audiences on Bonfire weekend – our favourite time of the year! We're over the moon about having been awarded Without Walls funding and we have some very special skills up our sleeve to showcase at the festival. It's so important in these challenging times to remain upbeat and we are hoping to bring some cheer to the community."