Follow the White Rabbit – Fire street theatre festival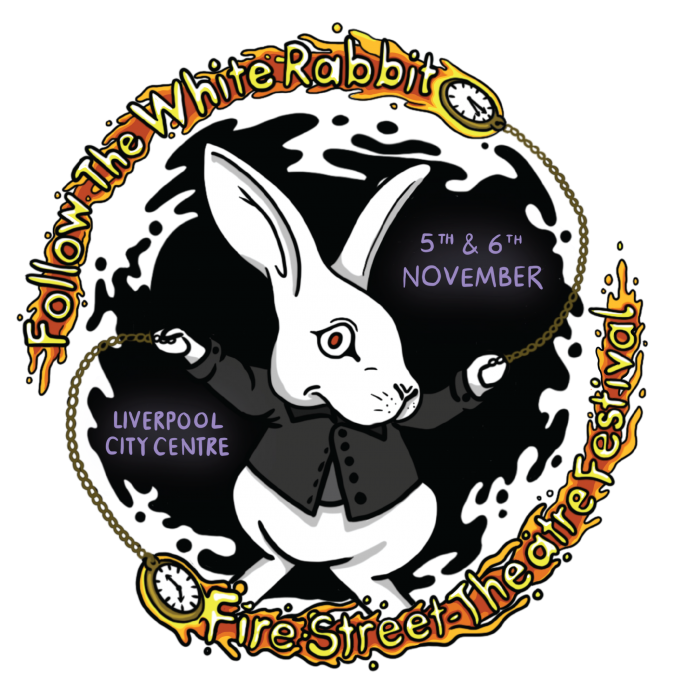 Bring the Fire Project and Zest Event Management are joining forces for a series of free, family-friendly Fire Street Theatre performances based on the characters from "Alice in Wonderland". Taking place across Liverpool city centre on 5th and 6th November, the actual locations of the fire pop-up performances are going to be kept secret until the very day when the White Rabbit, Alice, the Mad Hatter and the Cheshire Cat will roam the city centre and 'lead the way' to the next performance.
Extravagant "Alice in Wonderland"-themed costumes, magical LED lights and of course the fire in all its forms will bring a hugely attractive visual spectacle to the streets of Liverpool. This new fire festival, taking over Liverpool city centre on Bonfire weekend, will inspire a sense of adventure and discovery: by following the White Rabbit, looking for surprising events in familiar locations and finding familiar locations transformed by the story.
Join the Facebook event here and receive exclusive behind the scenes updates and tempting titbits about the trail!
---
Event Date: Friday 5th November – Saturday 6th November 2021
LOCATION: Liverpool City Centre
Please note:
This event has been submitted by the event organiser and is not endorsed by Culture Liverpool or Liverpool City Council. If you have any questions, please direct them to the event organiser.
---