Tonight At Noon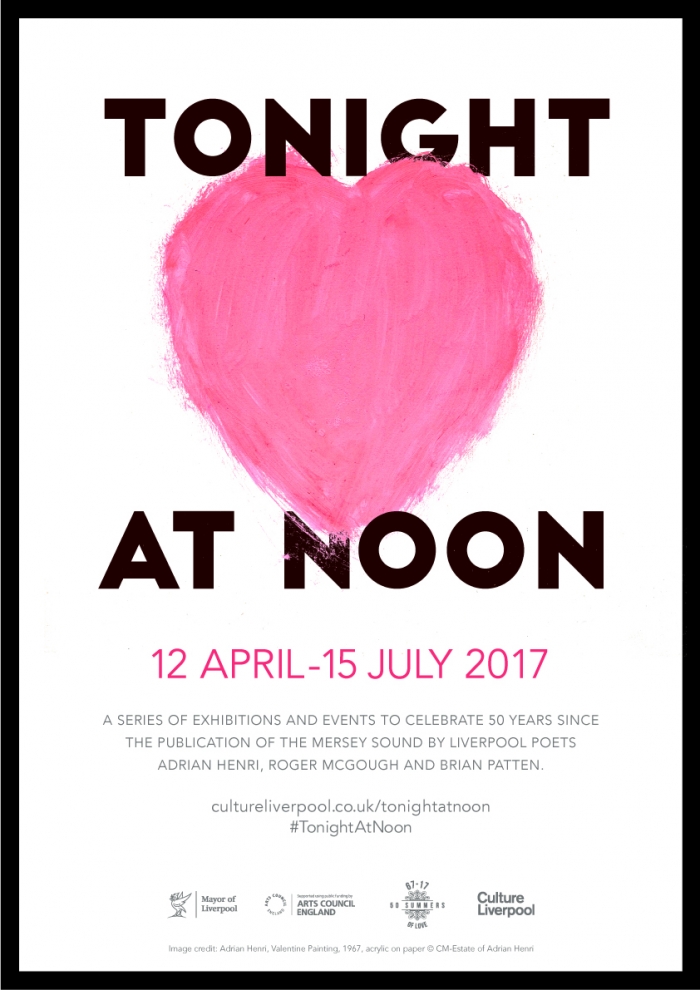 Tonight At Noon is a series of exhibitions and events to celebrate 50 years since the publication of The Mersey Sound by Liverpool Poets Adrian Henri, Roger McGough and Brian Patten.
Exhibitions include The Mersey Sound Archives and Adrian Henry – Painter/Poet/Performer, whilst Tonight At Noon also presents Thurston Moore: LIVE at St George's Hall and New Writing: Poetry Reading at The Bluecoat.
Tonight At Noon is brought to you courtesy of Culture Liverpool's 50 Summers of Love programme.
Full details of all activities, news and updates can be found on the Tonight At Noon holding page, so please do check back regularly.
For news and updates straight to your mobile or desktop, you can follow us on the Culture Liverpool social media channels including Facebook, Twitter and Instagram or search for the hashtag #TonightAtNoon.
---
Event Date: Wednesday 12th April – Saturday 15th July 2017
---