Liverpool Theatre Festival presents: Goldilocks and the Fab 4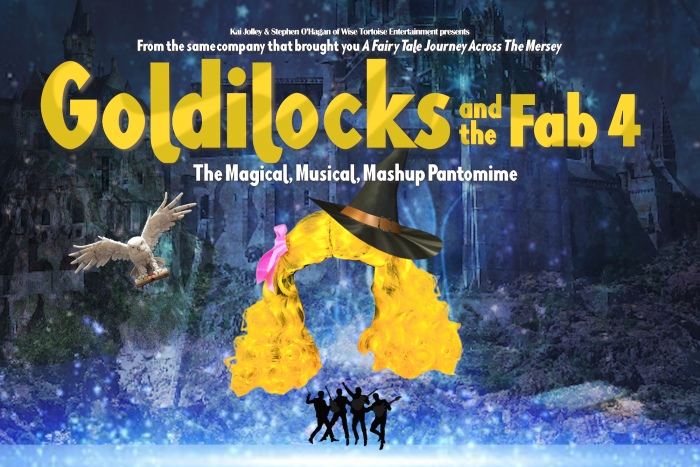 Hang on to your broom sticks! Goldilocks is about to take flight! After the fright of her life, Goldilocks runs off into a magical forest to search for her parents.
Little does she know her biggest adventure awaits in a large castle found in the middle of the woods. She meets the Fab 4 who have something magical to tell her. Goldilocks has stumbled upon the great school of witchcraft and wizardry.
Together with the Fab 4 she must face her greatest fears and save her parents from the terribly Wicked Queen of the Enchanted Forest.
From the company that brought you A Fairy Tale Journey Across The Mersey, comes a brand new magical, musical, mash-up Panto for all the family.
---
Event Date: Sunday 12th September – Sunday 12th September 2021
LOCATION: Bombed Out Church, Liverpool
Please note:
This event has been submitted by the event organiser and is not endorsed by Culture Liverpool or Liverpool City Council. If you have any questions, please direct them to the event organiser.
---