L'Hotel by Circo Rum Ba Ba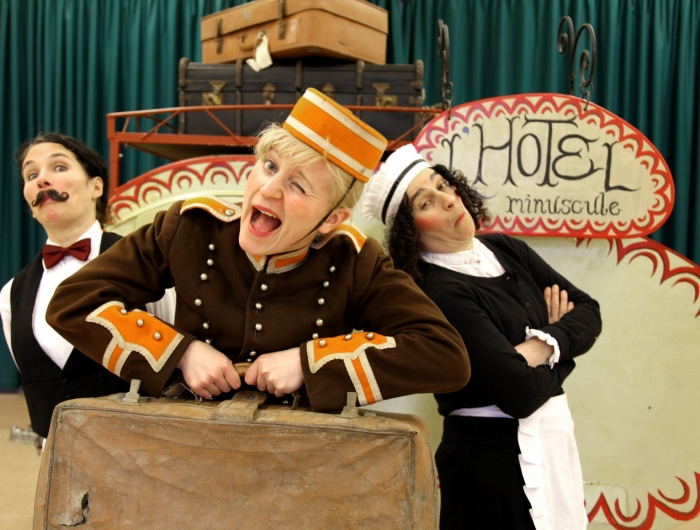 Ooo la la! L'Hotel is rolling in to town to give Pier Head visitors an unforgettable experience.
It may be minuscule, but the mayhem will be massive when the bell hops, waiting staff, chamber maids and a whirlwind of other marvellous characters welcome you for a stay with a difference.
French finesse meets magical mime, eccentric characters and glittering cabaret, with an added promise of some clattering kitchen choreography.
Expect acrobatics, globe walking, dead celebrities and trumpeting – all served up with an irresistibly charming Gallic twist in this, the smallest hotel in the world.
Women's theatre troupe Circo Rum Ba Ba combines theatre, circus and music, performing exuberant and extraordinary spectacles in unexpected places.
All of the entertainment is free across the festival site including the Pier Head stages. There is a charge to enter the Bordeaux Wine Festival, situated on part of the Pier Head.
When: Saturday, Sunday and Monday
Where: Pier Head
Time: Fri 3pm & 6.30pm / Sat & Sun 1pm & 5pm / Mon 12.30pm & 3pm
---
Event Date: Saturday 26th May – Monday 28th May 2018
---