Dance Together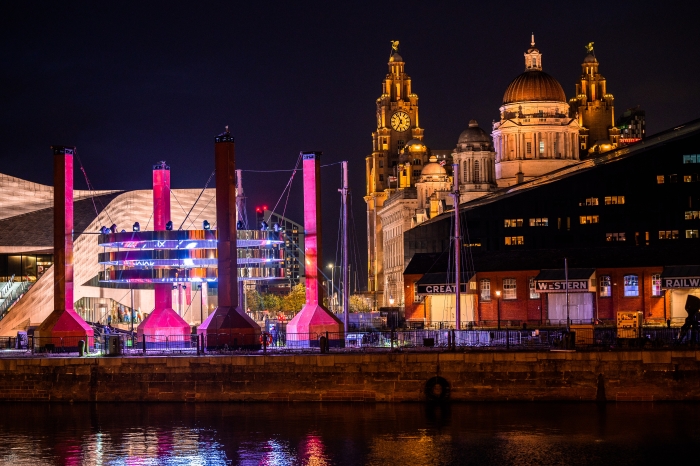 Dance Together is a brand new commission bringing together artistic studio Lucid Creates and Suzannah Pettigrew with Chibuku to celebrate recently passing the milestone of 20 years of events in the city.
This sound and light experience brings together archive music from some of the most celebrated nights in the club's history alongside site-specific poetry created by multidisciplinary artist Suzannah Pettigrew.
A development of TOGETHER, a spectacular touring art installation by Lucid Creates, the result of the partnership between Chris Carr & Helen Swan, TOGETHER is a spectacular touring art installation filled with video, light, and sound in which audiences can feel part of an immersive, collaborative experience. Created as a reaction to the isolation of lockdown, the artwork is a huge pavilion-like open space in which communities can come together to celebrate their unity and love in the face of adversity.
The artists collaborate with the communities that host TOGETHER, collating their memories, archives, and stories. These words are displayed on the inner face of the three rings, intertwined with mesmeric visuals and accompanied by an ethereal soundscape.
This celebration of club culture will be accompanied by a collection of digital images from across the 20+ years of Chibuku in the atrium of the Museum of Liverpool from 25th October – 7th November. The exhibition continues the Chibuku 20th anniversary celebrations featuring archive imagery from some well-known Chibuku club nights from over the past two decades.
The Museum of Liverpool Atrium is located opposite Graving Dock, where Dance Together is located and is free to enter.
---
Accessible Information about the Dance Together installation
Description of Dance Together installation for visually impaired visitors
Dance Together is constructed of 3 giant rings, suspended between four 15 metre high rusty steel. The rings are mirrored on the outside and have a video screen on their internal faces which shows words and visuals. The rings also light up below.
Description of the Dance Together soundscape for hearing impaired visitors
The audio is a playlist of classic dance tracks featured during the last 20 years of Chibuku's club nights.
---
Event Date: Friday 22nd October – Sunday 7th November 2021
---