2017
2017 was a special year for the City of Liverpool's events scene, as Culture Liverpool came together with partnering organisations throughout the city to produce 50 Summers of Love, with the theme of 1967's famous "Summer of Love" running throughout.
This was also the year that three major coups in Liverpool presents Sgt Pepper at 50, Armed Forces Day (National Event) and British Style Collective presented by The Clothes Show took place. All that, and much more, are listed in our event highlights for 2017 below.
View the full Culture Liverpool Review 2017 report here>
---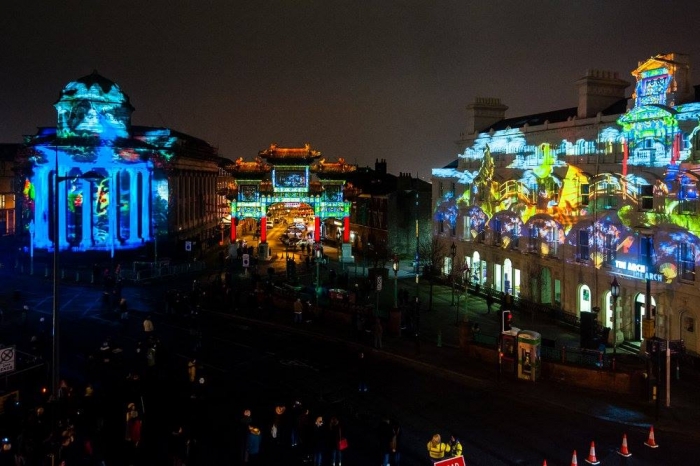 ---
Chinese New Year 2017
---
For Chinese New Year 2017: The Year of the Rooster, we pulled out all the stops, as from Friday 27 – Sunday 29 January, we blended traditional Chinese celebrations with interactive fun -through an Augmented Reality trail – and visual spectacle, as Illuminos' Jingwei & The Ocean projections took over the Chinese Arch, The Arch Building and the Black-E.
Among the traditional celebrations, a series of performances took place, including martial arts demonstrations, dragon parades and firecracker displays to name a few. Family workshops, art installations and the popular Chinese market on George Street completed the year's offering.
View our Chinese New Year 2017 Highlights Video and Image Gallery here>
---

---
50 Summers of Love
---
1967 saw some of the biggest cultural shifts of a generation and the moment the avant-garde forced its way into the mainstream. Never a city to shy from getting involved, Liverpool played a big part in this movement – it was the year that Sgt Pepper's Lonely Hearts Club Band was released by four local lads, The Mersey Sound poetry was published, the Metropolitan Cathedral opened and homosexuality was decriminalised in the UK.
In 2017, the Liverpool City Region celebrated the famous Summer of Love by hosting 67-17: 50 Summers of Love – a season of events and performances inspired by the golden anniversary of the Summer of Love between 12 April – 3 September.
Bluecoat Display Centre, Milapfest, The Bluecoat, Metropolitan Cathedral, LightNight, Rock 'n' Roll Marathon, Sound City 2017, Royal Liverpool Philharmonic Orchestra, Africa Oye, Squash Nutrition, Open Eye Gallery, Liverpool Arab Arts Festival, Young DaDaFest, Unity Theatre, Albert Dock, Walker Art Gallery, Liverpool PRIDE, Pagoda Arts, Knowsley Feelgood Festival, Knowsley Flower Show, Southport Flower Show, International Beatleweek and Liverpool Comedy Festival all featured, alongside Culture Liverpool's very own Tonight At Noon, Mersey River Festival and Liverpool International Music Festival, plus many more!
To get a good idea of events coverage that happened as part of #50Summers, you can view our online map which we produced and regularly updated throughout.
---

---
Sgt Pepper at 50
---
As part of  67-17: 50 Summers of Love, Culture Liverpool celebrated a golden summer with the golden anniversary of The Beatles' Sgt Pepper's Lonely Hearts Club Band.
The album was unlike anything that had gone before – and its power and impact transcended that one heady period of time so that over 50 years on, it is widely regarded as the most important rock and roll album ever made.
To mark its 50th anniversary, the City of Liverpool commissioned 13 never-before-seen events, influenced by each track on the album. Internationally-renowned artists worked in partnership with the city's homegrown creative talent to bring to life this series of incredible reimagined pieces of work.
From 25 May to 16 June 2017, dance, music, art, theatre and sheer magical spectacle was produced on both a large and small scale, as the city paid tribute to its most famous musical pioneers.
To find out about all of the events which took place during #SgtPepper50, visit sgtpepperat50.com.
View #SgtPepper50 Videos
---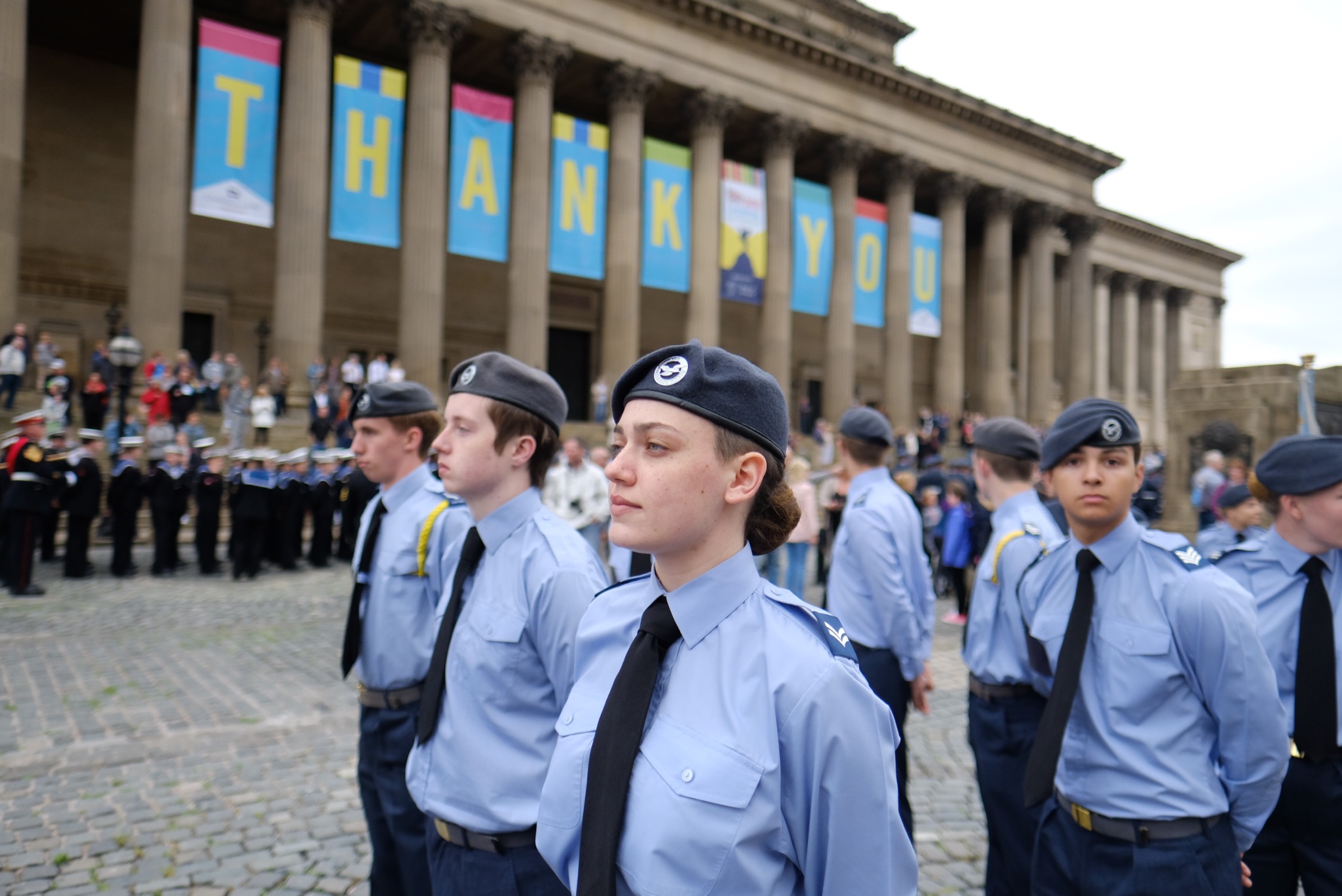 ---
Armed Forces Day (National Event)
---
The City of Liverpool lived one of its proudest moments when it was given the go ahead to host the national event for Armed Forces Day alongside the Mersey River Festival (formerly the International Mersey River Festival) on Saturday 24 June 2017.
Not for the first time, the city's iconic waterfront was the focal point as we celebrated the ordinary people who do extraordinary jobs and said thank you to the Armed Forces on behalf of the nation.
Current personnel and veterans of the British Army, Royal Navy and Royal Air Force joined together in a celebratory parade which started at St George's Hall and culminated at the Pier Head, with Mayor of Liverpool, Joe Anderson OBE, and Prime Minister, Theresa May in attendance.
Click here find out more about how the city marked the occasion> 
---

---
British Style Collective presented by The Clothes Show
---
In another major coup for the city, the British Style Collective, formerly known as The Clothes Show, undertook a city-wide take over of Liverpool from 7 to 9 July 2017. One ticket – four venues and a heap of fashion credentials later and we are proud to have been an official city partner for this incredible event!
A selection of photos from the weekend can be found here>
More information about what took place throughout the 3-day event can be found here>
---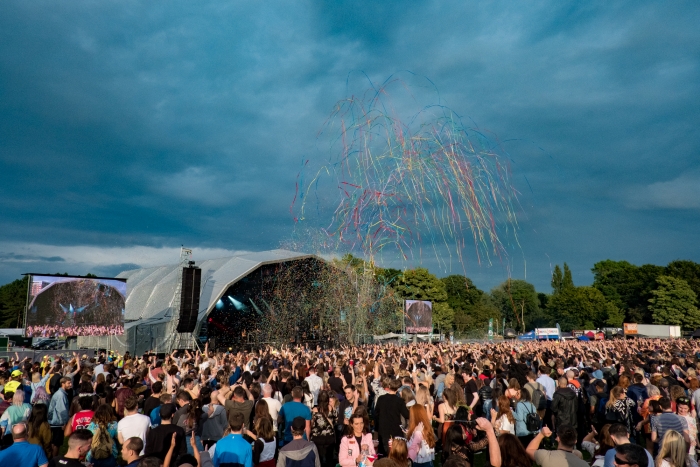 ---
Liverpool International Music Festival 2017
---
Liverpool International Music Festival 2017 in partnership with London Midland celebrated its fifth anniversary with its biggest undertaking to date. More than 100,000 festival-goers enjoyed the four day event which took place at Sefton Park and The Palm House included performances from Gorgon City, Cast, Naughty Boy, Corinne Bailey-Rae, a world premiere of 'Garage Classical' with DJ Spoony and the RNCM session Orchestra, DJ sets from Jax Jones, Norman Jay MBE and Trevor Nelson and live performances from So Solid Crew, Fuse ODG and Fleur East to name a few.
LIMF Summer Jam, which took place in Liverpool's Sefton Park welcomed tens of thousands of people to enjoy more than 350 performances from DJs, bands and artists for free across the main stage, itsLiverpoolstage and LIMF Academy Stage.
Highlights from across the weekend's LIMF Summer Jam programme included Gorgon City's headline set, Fleur East's electric performance and Cast's homecoming gig as well as stand out sets from Louis Berryand JP Cooper on the main stage. Newcomers including Jessie Reyez, Youngr and Taya wowed crowds with their fresh, raw talent on the main stage alongside exciting new Merseyside talent who played the LIMF Academy stage including LIMF Academy's three most ready artists Mary Miller, Gazelle and Remeé. Tea Street Band, She Drew The Gun, The Farm and The Christians were firm favourites at itsLiverpool stage.
View Liverpool International Music Festival 2017 highlights here>
---
---
Clipper Round The World Yacht Race 2017: Race Start
---
The famous Clipper Round the World Yacht Race sailed into the historic Albert Dock, Liverpool, on Monday 14 August marking a week-long celebration before the race officially started on Sunday 20 August.
As ever, we championed artistry through a range of accompanying street theatre performances, whilst a Food Village and live music were also available to satisfy the visiting masses.
Our #Liverpool2018 boat was amongst the 12-strong Fleet Arrival, six days before the race start took place on 20 August, tying in nicely with the race finish, which forms part of our Liverpool 2018 programme.
View our Clipper Race Start gallery here>
---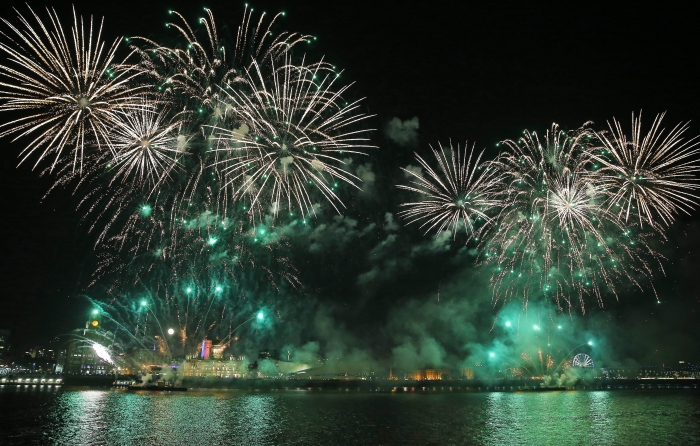 ---
River of Light 2017
---
After a challenging first installment of 'River of Light' in 2016, we took on feedback from visitors to ensure that 2017 would be bigger and better.
Joining forces once again with Wirral, we enlisted the help of one of UK's most successful firework companies, Titanium Fireworks, who produced a top drawer display with an accompanying soundtrack provided by Capital Liverpool, which included a 'Scouse finale', including tracks from The Beatles, Frankie Goes to Hollywood and Paul McCartney.
As always, we provided street theatre and animation activities in addition to the main event, with performances from artists such as Spark!, Bring The Fire Project, Katumba, Halo and Lantern Company.
View the River of Light 2017 gallery here>
View a recap video of the event from The Guide Liverpool here>
---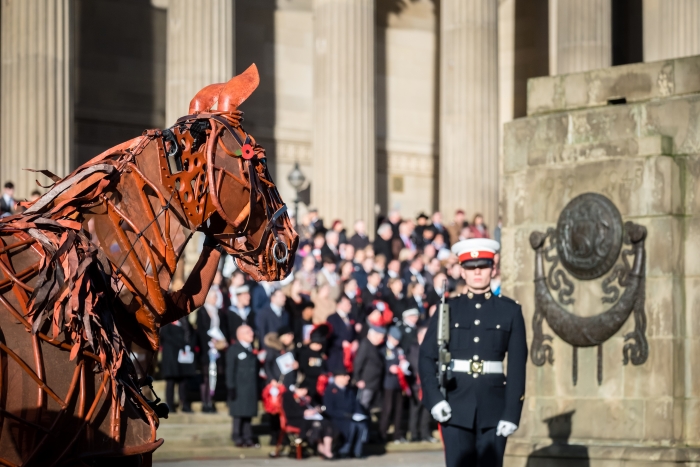 ---
Service of Remembrance 2017
---
Every year, Culture Liverpool remembers our fallen servicemen and women with an Annual Service of Remembrance and Dedication.
On Sunday 12 November, we marked this commemoration in an extra special service, commemorating the Battle of Passchendaele – one of the most controversial battles of the First World War, infamous for the scale of casualties and the muddy conditions in which soldiers had to fight – it was also an area where horses were used to transport food and equipment to the front line.
In recognition of the role of horses, Joey, the life-size puppet, from the National Theatre production of War Horse joined the city's civic and religious leaders along with military representatives to lay a wreath in memory of all those who have lost their lives during conflict.
Led by The Right Worshipful, The Lord Mayor of Liverpool, Councillor Malcolm Kennedy and the Lord-Lieutenant of Merseyside, Mr Mark Blundell, the service took place at the Cenotaph on St George's Plateau, Lime Street.
Members of the public joined local dignitaries as the city remembered and honoured those that suffered or died in war.