The Arts and Culture Round-Up: 17-23 April 2020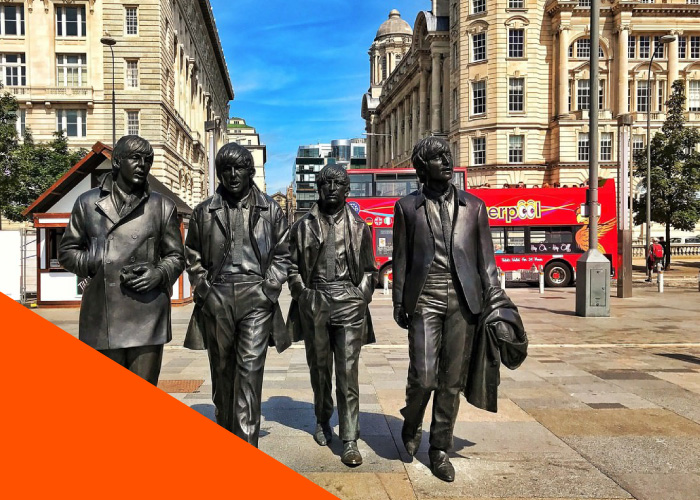 ---
Make sure you don't miss out on available funding…
Round two applications for Arts Council England's Emergency Response Funds for individuals and fund organisations are now open until Thursday 30 April. More advice and information can be found here.
If you need a helping hand to understand the Arts Council England funding detailed above, then you may find the forthcoming digital seminar and Q&A session useful. Metal are working with consultant and fundraiser Rachel Drury to deliver an informative session ahead of the 30 April deadline. A Zoom session will take place at 6pm on Thursday 23 April and will offer an overview of the funding strands, as well as practical tips and guidance. Attendees are invited to send questions in advance by 4pm on that day. To take part, book your free ticket here. Once your ticket has been confirmed you will receive a link and password to join the session.
PH Holt Foundation has announced an emergency fund in response to Covid-19. Open to small and medium sized Merseyside charities, the funding can be used to help deliver new programmes to reach people affected by the current crisis or to help charities maintain their services. Grants awarded will be fixed between £1,000 and £10,000 and applications will be reviewed on a rolling basis. Head on over to the PH Holt website for more information.
The Steve Morgan Foundation Covid-19 Emergency Fund is also offering support to charities and not for profit organisations. For those based in Merseyside, North Wales and Cheshire (west of M6), the funding will help with the costs of additional emergency services to support people affected by the virus, as well as help charities experiencing a loss of fundraising to stay in business. Go to the Steve Morgan Foundation website to see if you are eligible to apply.
OutdoorArtsUK are managing the distribution of £500,000 from Arts Council England to ensure financial assistance reaches those working in outdoor arts during the current crisis. Applications to this fund ranges from £500 to £2,500, with an additional £500 for extra costs relating to disability. This financial support is available to those who do not qualify for other funding streams. Applications close on Thursday 23 April so be quick and go to the OutdoorArtsUK website to find out more.
We need your feedback…
Both Liverpool City Council and Liverpool Charity and Voluntary Services recognise the amazing work that is undertaken by voluntary organisations and groups and that's why they are seeking your feedback. To better understand current circumstances and how best to support your needs both now and in the future, they would like to understand the pressures you are facing and your thoughts on what would help. If you have a moment to spare, the short questionnaire can be completed in confidence here.
It's good to laugh…
Take a look at the fantastic video created by The Comedy Trust in association with the Sir Ken Dodd Charitable Foundation. A host of stars including our very own Ricky Tomlinson have come together to re-record the song Happiness. Go on take a look and have a good giggle.
To inject some much needed humour and to brighten your day, Sefton Comedy Hub have launched a new social platform which invites members of the community to record short videos clips of themselves engaged in light hearted humorous activities. From jokes and impressions to poems and TikTok video clips anything funny goes. There are already plenty of great videos so head over to their Facebook page to check them out.
How music can make us thrive…
Jennifer John Music has recently launched a new series call 'Creative Conversations For People Who Love To Sing'. Open to everyone, this is an online community with the aim of discussing positive ways to make a difference through collective dialogue and singing. So if you love to sing what are you waiting for? Join Jennifer on her YouTube channel here. Need some free vocal coaching beforehand then check out her Free Voice Videos, where 30 episodes are waiting to be watched!
Sense of Sound Singers have released a brandnew track called 'Time and Time Again'in collaboration with Duo-Tone.Packed with feel-good disco vibes, their first original single is out now and available for you to listen on SoundCloud.
Calling all gifted young musicians…
Future Talent have announced that applications for the Young Musicians Development Programme 2020/21 are now open. Throughout the year successful applicants will get involved in a range of activities including mentoring, workshops and masterclasses as well performance opportunities and access to financial support to cover musical costs. So if you know someone who is aged under 18, a gifted young musician and from a low-income background then pass this information on. Too good an opportunity to miss, applications close Tuesday 30 June 2020.
Event Updates…
Liverpool Biennial have taken the sad decision to postpone this year's programme 'The Stomach and the Port', which was originally planned to take place from 11 July until 25 October. Instead, the largest festival of contemporary visual art will return in 2021. New dates will be shared soon, so head on over to the Biennial website to keep up to date with the latest news.
Blackfest continues to plan its annual festival which is due to take place 21-27 September. Found in Liverpool's community spaces and established venues this year's programme will include dance, visual art, music, film, spoken word, digital showcases and theatre. Announcements are coming soon so watch this space! If you can't wait until then, why not take a look at their digital programmes and archive footage here.
Daily dose of culture…
Before the Bluecoat closed its doors, Frances Disley opened her new exhibition Pattern Buffer, exploring the things we do to feel better about ourselves and how galleries can become more welcoming spaces. In an exclusive interview Disley expands on her conversations with psychologists from the University of Salford who have researched how different kinds of architectural spaces make us feel. She also reflects on the positive effect certain colours and plants have on our mood as well as her interest in the Holodeck, a device fromStar Trek: The Next Generationwhich allows crew members to step into other worlds without ever leaving their spaceship. Listen to what Disley has to say here.
Join Neil Atkinson as he takes a break from his day job dissecting the fortunes of Liverpool FC on the award-winning Anfield Wrap podcast, to talk all things Inspector Morse with Laura Brown in the latest episode of the Bido Lito! Arts and Culture Podcast. Sit back, tune in and listen here.
Support local….
 Award-winning Squash are reiterating the message to shop local and support the small independents in Liverpool. Brilliant Mattas based on Bold Street offer a wide range of international foods and are currently running a delivery service, full details of which can be found here. A range of healthy wholesome foods, condiments and organic fruit and veggies can be found at Windmill Wholefoods and Purple Carrot, why not check them out?
Dates for the diary…
Join Jo Dunnett, Tom Watson, Hanif Kureishi, Mark Ball and Zoe McLeod at 4pm on Tuesday 21 April. During this free webinar courtesy of Counterculture, topics around how the Covid-19 pandemic might affect society, the economy, human interaction and artistic practice will be explored, as well as how arts and creative industries could find advantages amidst the challenges. Spaces are limited and need to be reserved in advance. Book your place here.