Sumuyya Khader Online Shop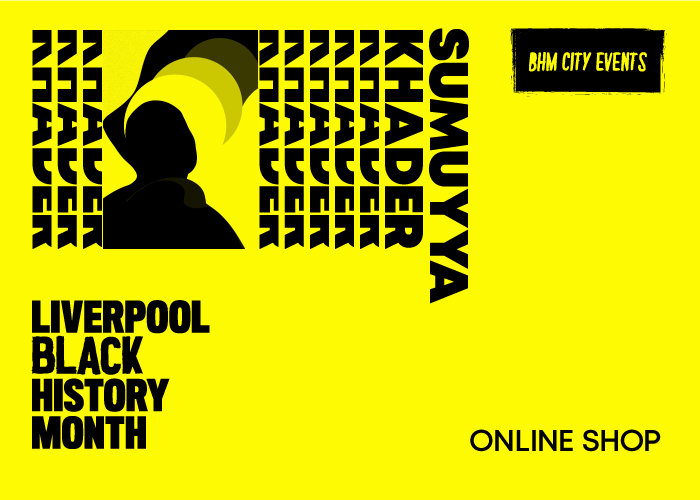 ---
Brought to you by Sumuyya Khader
Online Shop Launch
---
For Black History Month, Liverpool Artist Sumuyya Khader is launching her online shop selling a range of prints and illustrations created during lockdown. Works include a new series of Liverpool landscapes – including local parks and points of interest alongside a series of portraits and figures that have been created over the past few months.
---
About Sumuyya Khader:
---
Sumuyya works in a multiplicity of ways within the sector, working with major institutions, projects, publishers, social enterprises and artist-led groups. Her practice is a combination of illustration, drawing and print works that predominantly explore place and identity. Recent commissions include Head of Zeus (book cover), gal-den (article illustrations) and Write & Shine (artwork for Autumn programme).
Sumuyya's work is often influenced by the location she inhabits while works are typically paper based and involve the layering of imagery to tell a story. Communicating via a visual language to act as an entry point into art is important to me. A constant focus is to explore the power of imagery and its function as a tool for discussion and empowerment. This includes the importance of visual art being present in communities who typically might have difficulty accessing institutions as is the case with my local area of Granby, Liverpool, L8. I am interested in contributing images and art works to that area which are beautiful and yet useful, provoking yet also part of their surroundings and accessible to all.
Throughout the month of October she'll also be working on a project to display the works of local Black artists as part of Without Walls – funded by Arts Council England, Culture Liverpool and Liverpool City Council. Works will be on display at Blundell Lane.
---
Join the conversation:
---
Web: sumuyyakhader.com
Instagram: @sumuyya
---