Screenlife Liverpool
---
Screenlife Liverpool is supported by a collaborative partnership with the Institute for Creative Enterprise at Edge Hill University.
---
COVID-19 has caused chaos to the creative world.
And in response Screenlife Liverpool has teamed up with Culture Liverpool to connect our creative and digital communities as they adapt to life under global lockdown.
Screenlife Liverpool is a platform for storytelling – reimagined, redeveloped and redesigned – and it will use the stories from one the world's most creative cities to connect our communities through a global network.
Screenlife will host a network  of cities responding to an unprecedented crisis and it will capture the stories of Liverpool people as we adapt to the ever increasing virtual world.
COVID-19's impact on arts and culture is historic. It has led to countless festivals, films, concerts being scrapped or postponed.SXSW, Glastonbury, Coachella have all fallen victim.
But as with most disruptive happenings, it has also opened doors for our creatives to develop their audiences from 1500 to 150,000 with one gig or video.
Screenlife Liverpool is the opportunity for musicians and film-makers everywhere to join the new model army of creatives to turn this virus on its head and produce the Lumier' moment of the new digital age.
It gives creatives a global platform for A&R, film production and content development without leaving thier home.
Musicians and film makers are implementing a DIY or Die philosophy, as film and music studios scoure through the white noise to find innovative ways to reboot their business models.
The Screenlife Liverpool platform is rebooting our systems with an opportunity to inspire the new generation of creative and digital talents.
We will find our finest talents through the stories that they upload to the platform and we will keep our people entertained whilst we find our way through this.
Liverpool has never been a city to lie down. We will be working with award-winning Russian filmmaker Timur Bekmambetov, the creator of the Screenlife format, who has launched a contest to crowdsource stories from the global lockdown.
Upload your stories and take part in the digital revolution without leaving your armchair!
Find out more via Screenlifer.
---
Winners of July's pitching session announced…
---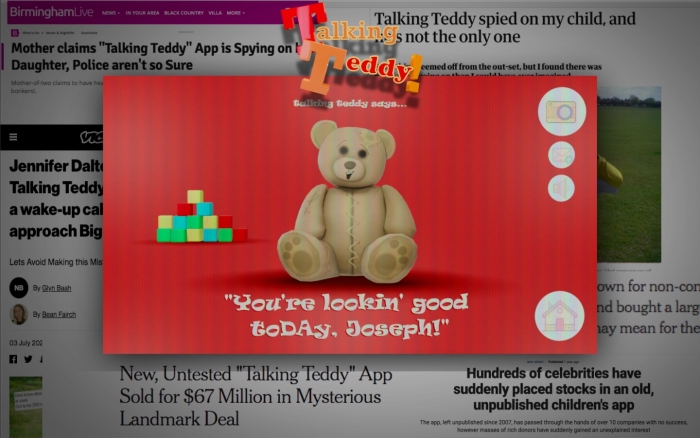 ---
It is with great pleasure that we announce the winners of July's pitching session! The winners are Madison Fairchild & Ryan Barr's "Talking Teddy", and Ronan Korrigan's  "Life Hack".
Madi and Ryan are a Liverpool film making duo are delighted to be working with the team, and Ronan from Ireland commented with how "thrilled he is with the opportunity to be part of such an innovative form of film making" .
Keep a look out for their finished films on Our Screenlifer platform and on the BFI's festival circuit next year.