Opportunities for Artists
---
Calling all artists, we need you! This page is dedicated to keeping you posted on the opportunities available right here, right now. Don't miss out, stay in the know and check back in on a regular basis…
---

---
Festival 31 Micro-commissions 
---
F31 is coordinated by SOLA ARTS in partnership with all contributing organisations and individuals. SOLA has partnered with Culture Liverpool and the Everyman & Playhouse Theatres to bring the festival onto a digital platform this year and inform the development of the programme in the next few years.
We are inviting you, as Festival 31 artists, arts organisations and supporters to respond to the theme of 'Creative Connections' and an exploration of what '31' can be: 31 days, 31 connections, 31 hours, 31 thoughts, 31 people, 31 countries, 31 smiles, 31 question. It can be anything, from a virtual meal, sharing recipes from where people of Liverpool's refugee communities originate, to poetry and spoken word performances, dance, video, sound, comedy, music or artists wanting to collaborate with people from displaced and settled communities in the region to create something wonderful together. We are offering 10 micro-commissions worth £300 each which will be showcased online from the 15 – 21 June, during Refugee Week.
We acknowledge the fee is small so we're not expecting miracles or days and days' worth of work. We just want to give you the opportunity to express yourself as a Festival 31 artist. Proposals from individual artists, arts organisations, artists from refugee backgrounds and emerging artists are all welcome. We simply ask that you ensure safety of yourself and those taking part in the delivery of the activity.
All commissions will be shared online on the Culture Liverpool website and via social media as well as by SOLA Arts. They must be family friendly and all pieces will be collated on the SOLA Arts website as a record of this time.
The Festival 31 showcase week will begin week commencing 15 June 2020. Funding for the micro-commissions is provided by Culture Liverpool, Our Liverpool, Liverpool City Council and from the Estate of the late Fanchon Frohlich.
---
How to apply…
---
We want to keep this simple:
Your proposal should be a maximum of 300 words including the title and information on the final format of your piece (see below for technical info). You can submit your proposal in whatever format you are more comfortable with e.g. video, photograph, audio
Send your proposal to us by 3pm on Friday 22 May
All submissions to be sent to [email protected]
We will let you know if you have been selected or not by close of play on Friday 22nd May
All commissioned artwork needs to be submitted by Friday 5 June unless it is a live online performance
Image to accompany your commission: landscape, jpeg, no copyright issues, image credit if needed
A short biography and an image of yourself for the website: landscape, jpeg
Any relevant links to your own social media channels or website
Your email address and telephone number
---
Criteria for selection:
---
This support is open to individual artists, arts organisations, artists from refugee backgrounds and emerging artists
If selected we will pay your fee upfront upon submission of your invoice
You must live in the Merseyside area
---
Final Artform Specifications:
---
Images must be landscape in orientation, jpeg in format and suitable for online platform quality. Remember that formats for social media need to be maximum of 2mins 20s. Films can be uploaded to your own YouTube channels or provided to Culture Liverpool as mp4 files.
---
Youtube Specs:
---
Recommended sizes: Minimum of 1280 x 720 pixels (16:9) or 640 x 480 pixels (4:3) is recommended.
Minimum size: 426 by 240 pixels
Maximum size: 3840 by 2160 pixels
Supported aspect ratios: 16:9 and 4:3
Recommended specs: .MOV, .MPEG4, MP4, .AVI, .WMV, .MPEGPS, .FLV, 3GPP, or WebM, maximum file size 128GB, maximum 12 hours long
Tips: Youtube encourages its users to upload videos that are "as close to the original, high quality source format as possible." Videos should be uploaded in their native aspect ratios, and should never include letterboxing or pillar-boxing bars, since YouTube "automatically frames videos to ensure that they are displayed correctly, without cropping or stretching, regardless of the size of the video or player."
Youtube provides a full list of recommended bitrates for Youtube uploads here, and a full list of supported file formats here.
Creating engaging content tips can be found here.
Alternatively, we can upload mp4 files to the Culture Liverpool website (max size: 512mb).
SoundCloud Specs can be found here.
---

---
Are you a visual artist in need of guidance promoting and selling your work or looking for broader commercial opportunities and projects? To support local artists through these unprecedented times, dot-art is launching an exclusive package which offers the first three months of our year-long artist membership, free for new members.
---

---
Remote Residencies with Metal
---
Many freelance artists and creative practitioners have been impacted by Covid-19. In response to this, Metal has reframed their usual, annual Programme of Artists in Residence to create 18 new Remote Residencies. Open to local creative communities in Liverpool, Peterborough and Southend-on-Sea, each residency has a stipend of £1,000.There are three rounds of application, which include deadlines for the 15 May, 12 June and 10 July 2020.More information can be found here.
---

---
Two Metres ApART
---
Mainspring Arts is launching its Two Metres ApART digital museum, which will showcase new artwork every week for 12 weeks. They are on the lookout for the best of neurodivergent art, so if you are a poet, writer, visual artist, comedian, musician, performance artist or any other type of neurodivergent artist/creative, then they'd love to hear from you. Interested? Then find out more over on the Mainspring Arts website. Applications are open until Friday 19 June.
---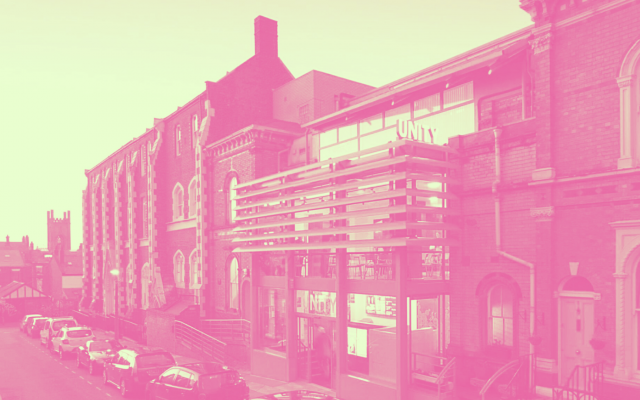 ---
Unity Theatre: Building a Future
---
Building A Future is a new, free Talent Development programme from Unity Theatre, Liverpool responding to the immediate needs of artists throughout lockdown.
Created following consultation with over thirty creatives from across Liverpool, the Unity Theatre response programme looks to a supportive future, helping artists develop and share their career skills, networks, and knowledge.
The programme consists of three new event series and you can find out more here.