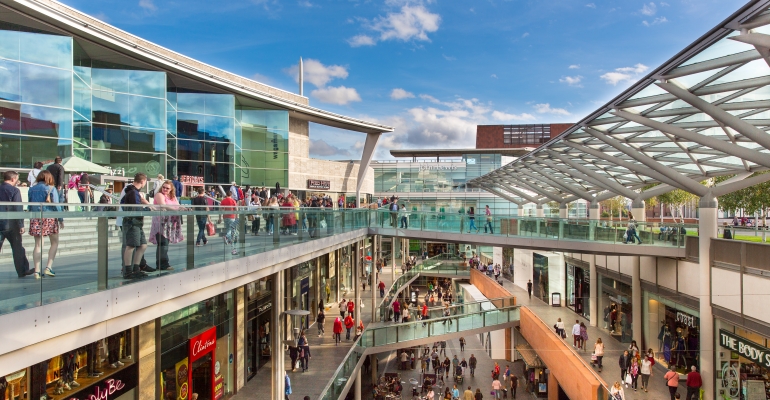 Liverpool ONE is one of Europe's leading retail and leisure destinations, set in the heart of Liverpool city centre. Built around the existing streets of Liverpool, this 1.65million sq ft contemporary open-air complex will join the city's other iconic attractions this May in celebrating Liverpool's internationally renowned maritime history and transatlantic links.
The Crossing, on South John Street at Liverpool ONE from 15 May – 5 July will be an experience never before heard in the city. A world first for an outdoor shopping destination, The Crossing will surround visitors with the sounds that perfectly capture the special relationship between Liverpool and New York.  Celebrating the 175th Anniversary of the first Cunard transatlantic sailing, The Crossing will transport visitors from one magnificent city to another using sound techniques developed by Heaven 17's Martyn Ware and his company Illustrious.

Illustrious use unique 3D sound production techniques to captivate imaginations in a totally original way. The experience brings height, depth and breadth to listeners of all ages so the families, shoppers and indeed cruise passengers visiting Liverpool can set sail on an audio journey across the music, fashion and culture Liverpool shares with the Big Apple.

Spread over three levels, Liverpool ONE includes over 160 stores, bars and restaurants, a 14 screen cinema, an indoor adventure golf course and an award winning five-acre park.  Surrounded by a bustling and varied leisure terrace, the park over-looks the famous Albert Dock and plays host to events for all the family throughout the year. For more details visit www.liverpool-one.com or follow on twitter at @Liverpool_ONE.