UK's First Artist-Led Public News Bureau to Open in Liverpool
Imagine: A newsroom where the correspondents are artists, the editor is a film-maker and the stories are first hand testimonies, the news agenda is shaped by ordinary people and the headlines are written by the public.
This radical cultural experiment – The Rapid Response Unit (RRU) – opens next week in St John's Market, city centre Liverpool.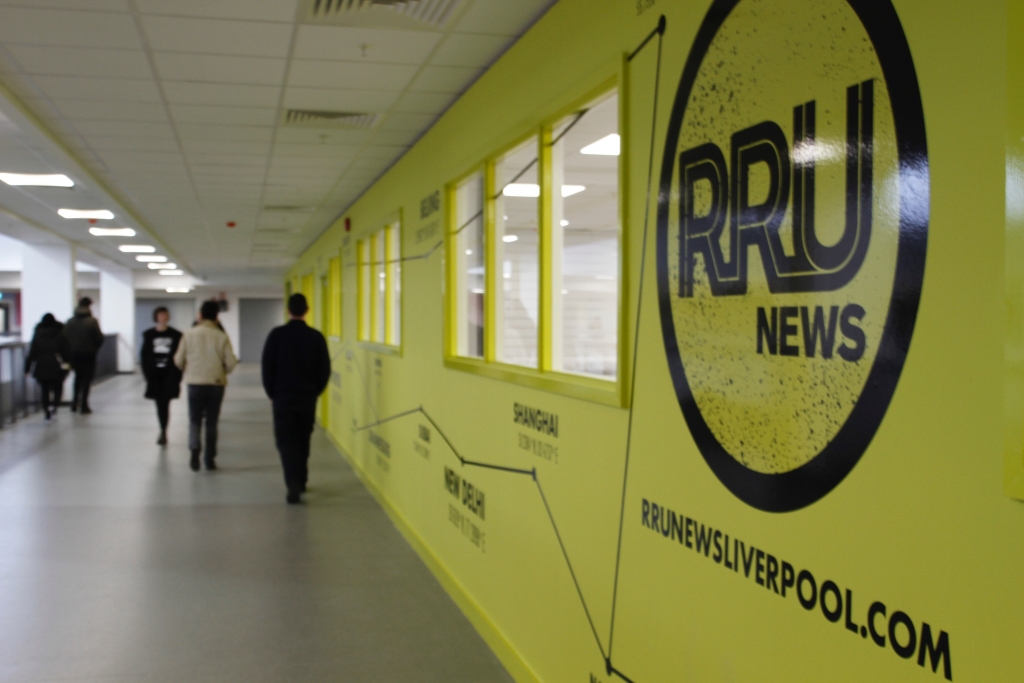 RRU will break the cycle of mainstream media, spin stories on their heads and share original artistic reactions to the news via digital and broadcast media.
As trust in politicians, bankers and the media has reached new lows, truth and fiction have become interchangeable, with the agenda defined by likes and shares not integrity and interrogation. The Rapid Response Unit will offer a dramatically different array of lenses through which you can view local, national and global events as they happen. It will interpret the news, create the news and challenge the news.
Regional, national and international artists from all art forms paired with some of the City's most innovative and acclaimed arts and cultural organisations will be commissioned to produce new work inspired by global and local stories and headlines. These "reporters and correspondents" will work directly opposite a huge new DWP job & work assessment centre, surrounded by small market traders (representing 39 countries) and daily shoppers. Their news sources will be chosen very carefully.
FIRST ARTIST RESIDENCY 12 – 16 MARCH
Cartoonist & illustrator Phil Disley with First Take and dot-art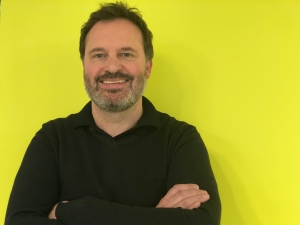 Liverpool based digital artist Jane Farley from First Take and internationally renowned cartoonist and dot-art member artist Phil Disley will transform a traditional 2D artform onto digital platforms including GIFS, animation and Augmented Reality.
Creating a cartoon a day in response to shifting news priorities Phil's work will then be animated and shared via social media on the same day. Using Smartphone technology, First Take's animations will also be shared around Liverpool through a number of 'street portals' – that will activate the animations at the location via Layar, a free app. A map of the locations is available below (click to enlarge):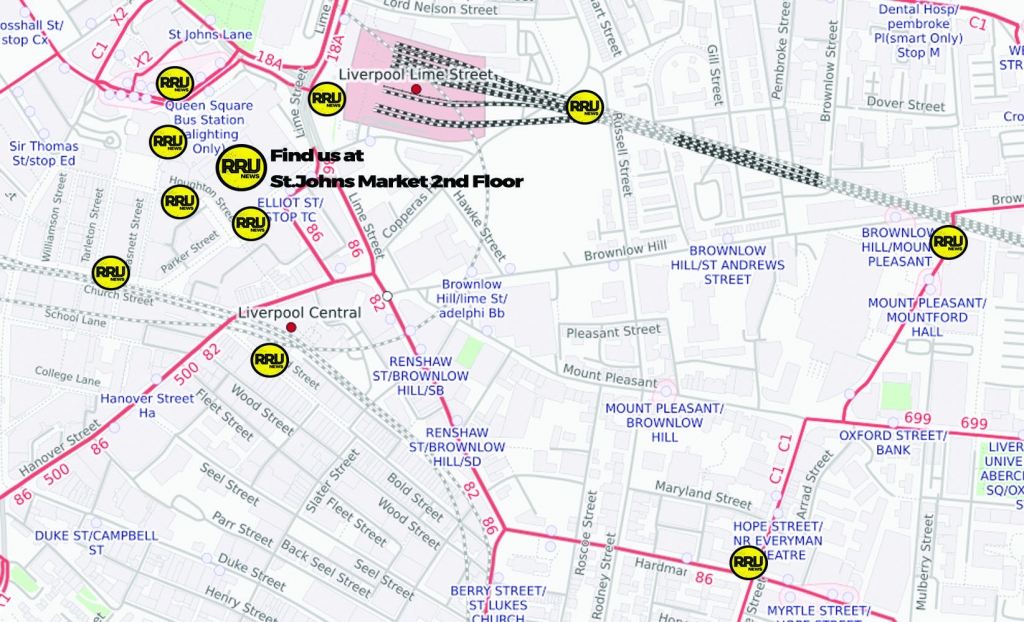 You can follow all of the latest updates and the conversation with @RRUnews on Facebook and Twitter.