School joins forces with author for major project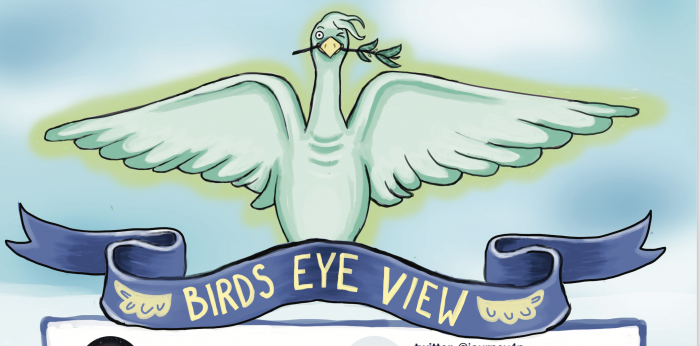 St Vincent's School has joined forces with children's author Natalie Reeves Billing, to empower pupils and build their confidence for a major project.
The author will be working alongside local comic book artist Eevee Fox, a teaching assistant at St. Vincent's, which is a specialist school for children with sensory impairment and other needs.
Natalie will be asking children to research famous Liverpool statues and write about them, promoting peace around the world for 'Bird's Eye View'.
The project is aimed at supporting visually impaired children and young people into employment by 2030 and is part of #LiverpoolWrites (a celebration of writing in all its forms).
Principal of St Vincent's, Dr John Patterson explained that at present the vast majority of visually impaired people struggle to gain employment, something which hasn't changed for a decade, and this is an imbalance that he's particularly keen to address.
Starting in Liverpool, 'Bird's Eye View' aims to bring people together via their school communities, with the common goal of supporting and investing in visually impaired young people around the world. As part of the project, pupils will raise funds to support Sightbox UK, providing technology and sports equipment for children around the globe, alongside design ideas from St Vincent's pupils.
Author Natalie Billing Reeves said:
"Within this project, children will learn to research their own local history through the statues they discover. They can make up their own minds. They can create a work of fiction or non-fiction, or it can be a piece of art – the main thing is to inspire the children with a topic they can really get invested and anchored in, and then watch their imaginations fly. By having this #LiverpoolWrites network, and that of St Vincent's and Rotary Club, children can become part of a growing global community."
She added:
"John and I have worked together on lots of things over the year, and are members of the same Rotary club, looking at fundraising for the school and worthy projects around the world. We have been looking for an opportunity to work together creatively for a long time, and I've always admired the artwork of Eevee Fox (who has created a series of comic books for 'Journey For Peace'). It's going to be great working alongside her on this project."
Dr Patterson added:
"We're showing how creativity links with enterprise and exporting hope and peace around the world, and we have some exciting plans brewing in Germany. Watch this space."