Unity launch ProPortal, a new website for programmers and artists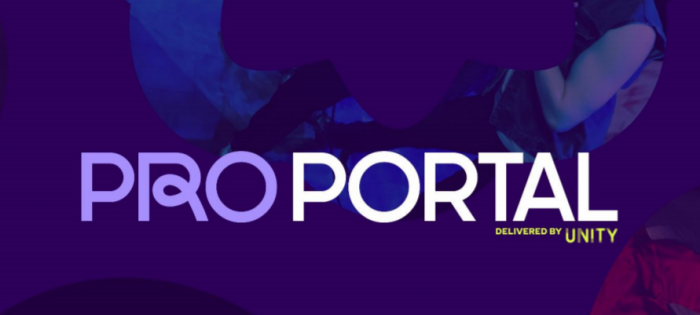 ProPortal is a brand-new and completely free online platform developed by Unity Theatre, Liverpool. The website has been created to diversify the UK touring circuit by bringing
together artists and programmers who would normally struggle to connect.
At its simplest ProPortal is a private, online library of performances available for tour andartists available for commission. Through ProPortal, programmers and producers at venues and festivals will be able to watch high-quality recordings of company work through this new YouTube-style platform.
Created following two years of conversations with artists that unpicked the practical, financial and access barriers preventing them from getting their work viewed more widely, this new online platform offers artists and programmers across the UK a centralised, cost-free, accessible and sustainable alternative to expensive festivals, cold emailing and crosscountry travel.
Rachael Welsh, Business Development Manager for Unity, says:
"The overwhelming feedback from northwest artists was they felt that unless they could afford a major festival run or regular travel down to London to network or grow a contact list, that they wouldn't be able to build a sustainable career for themselves as an artist, but equally doing either of those things could result in financial jeopardy. For a lot of disabled and neurodivergent artists we spoke with, these things weren't even an option. It felt clear that an alternative was required to counter the financial and infrastructural barriers stopping 'regional' artists getting their work seen, but to also support their development and confidence as working creatives".
The portal is designed for easy information sharing, watching, shortlisting and contacting.
To submit work for exhibiting on the portal, artists need only complete a very short form which will then be approved and uploaded by the ProPortal team. From there programmers will be able to explore the library of work and filter their search by genre, location, format, staging, availability for tour and accessible performance options, as well as additional community, education and artist development offers. The portal also includes tour packs, technical information, a favouriting tool to support with shortlisting, a live Q&A calendar and contact button for users to speak directly with artists about their work.
The portal will house full-show recordings and scratch works from a wide range of
performance genres including theatre, dance, outdoor art, digital performance, comedy and more. For artists and companies without work currently available to tour, the website also allows creatives across the UK to showcase archive work and instead list themselves as available for commission.
Rachael continues,
"We were aware that other online libraries of work existed, but all came with either a submission cost, the need to already be a part of a curated programme or for the work to be in public domain. The ProPortal is private, secure and free for absolutely everybody who uses it. Whether you're an artist or company submitting your work to be exhibited, a programmer looking to view new work or a venue looking to showcase creatives from your own talent development networks – the portal will always remain free.

Though this project began back in 2019, it has been interesting to watch it grow as the industry has been forced to adapt to digital means of working, and so hopefully the concept of connecting and watching productions online is no longer something too out of the ordinary".
ProPortal is now live, with artists able to submit their work through a simple form. Criteria for submission can be found on the website. Programmers and Producers are also able to sign up and start watching from today, with over 20 productions already available for viewing. As part of the ProPortal platform, Unity will be supporting the artists exhibiting with marketing their productions through monthly updates and a live Q&A series.
"We're absolutely delighted with the response we've had from the industry so far – with companies and venues from across the UK already signed up to be a part. New work will be added daily, and we can't wait to see how this project grows now it has been officially launched"