Liverpool seeks to protect live music venues
Liverpool City Council is looking to officially adopt a policy which will safeguard the future of the city's live music venues.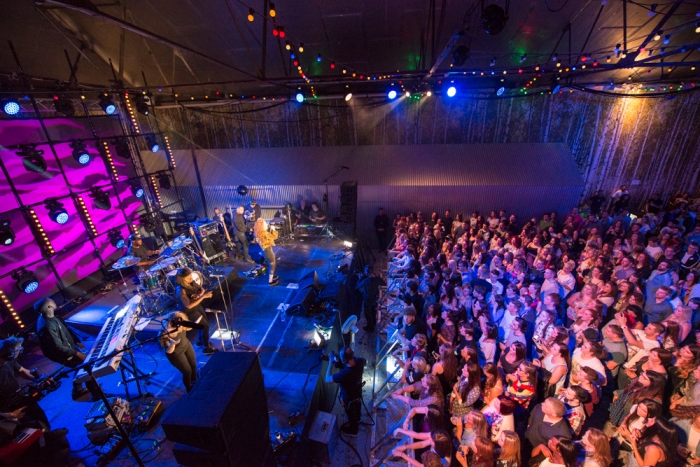 The "Agent of Change" principle looks to protect the rights of established venues in those instances where occupants of new residential developments complain about noise levels.
A report which will be presented to Cabinet tomorrow (Friday, 27 September), recommends that the city council commit to lobby the government for further powers to ensure developers are fully responsible for ensuring any noise emanating from music venues would not impact on occupants. Importantly, it would not be down to the music venue to make any adaptations.
The Agent of Change principle is set out within the National Planning Policy Framework (NPPF) and has already been adopted by the Mayor of London in his plan for the capital.
The action comes as a result of recommendations from the Liverpool City Region Music Board which acts as the voice of the sector.
The pledge also forms part of Liverpool's UNESCO City of Music status and its commitment to protecting and enhancing the city's music industry.
Councillor Wendy Simon, Liverpool City Council's Cabinet Member for Culture, said:
"The live music offer in this city is unparalleled and we need to preserve it moving forward.

"For us as a UNESCO City of Music, adopting this new way of working is a priority and I hope it encourages other authorities to follow suit."
Kevin McManus, Liverpool's Head of UNESCO City of Music and Music Board member, said:
"It's the law that any entertainment venue moving into a residential area needs to take measures to ensure they don't cause noise problems for those nearby – so why wouldn't the same apply for new developments that are built near established music businesses?

"Too often, music venues become a victim of developers and we are seeing increasing issues in the city at the moment. The Baltic Triangle is a prime example and if we can adopt the Agent of Change policy we can ensure that our enviable music scene and the city's regeneration ambitions can co-exist."
Michael Eakin, Chair of the Music Board and Chief Executive Royal Liverpool Philharmonic, said:
"Music is a one of the most important economic strengths of the Liverpool City Region, contributing significant employment and investment, and playing a major role in the visitor economy.

"The vibrant live music scene is critical to that continuing success, and, indeed, to stimulating new development and regeneration in the city. We must not allow such regeneration to put our successful venues at risk. A strong adoption of Agent of Change is a priority for the Music Board. It will allow the music economy and the city's development to continue to grow hand in hand and we support Liverpool City Council in its intention to adopt this policy."