Free Writing Development Course launched by Arts Organisation of The Year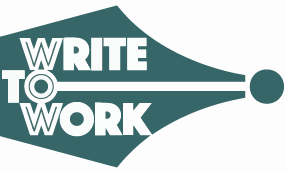 LCR's Arts Organisation of the Year, Writing on the Wall (WoW), launches applications for its highly successful writing development course Write to Work for the 11th run. With over 40 hours of free workshops, mentoring and social meet ups, Write to Work has participants developing work to be published in an anthology as well as joining a community of fellow writers.
With a focus to improve writing skills and raising confidence, Write to Work offers a supportive and friendly environment to explore a range of writing styles, including: screenplays, arts criticism, blogging, writing for the gaming industry, poetry, copy writing, fiction writing and writing for radio.
"[Write to Work] has changed my life. When I think of how far I have come in so many ways, I feel like a completely different person to the one who applied. I feel like I have rediscovered myself."  Past participant.
Working with 18+, unemployed, LCR residents to improve their employment opportunities through creative writing, the course puts its participants in a space with published writers and industry professionals, all offering their personal insights and tips for success.
The course focuses on building writers' portfolios, developing professional connections and taking positive next steps into employment or further education. 100% of past participants say the previous courses helped increase their confidence and gave them more skills to make them employable. 36.4% of past participants went into further education or training and 15.9% secured employment thanks to the skills they learnt from Write to Work.
Previous participant, and now, course tutor Ginni Manning said,
"I'm so glad I made the decision to fill in the form and apply. It didn't take long, and the benefits will last my lifetime."
Applications close on Thursday 23rd September 2021 at 12pm, if you would like to apply visit the Writing on the Wall website.