Derry Girls star, Jamie-Lee O'Donnell, joins poet Lemn Sissay to become patron of theatre company, 20 Stories High.
20 Stories High have today announced that Derry Girls' Jamie-Lee O'Donnell is to be the new patron of 20 Stories High.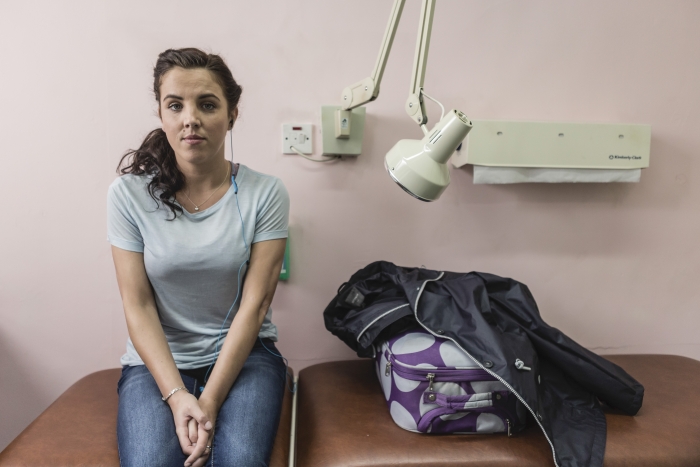 She joins poet Lemn Sissay to be the second-high profile name connecting with the company's ways of working, and sharing an ambition to offer culturally diverse, working class young people creative opportunities.
Jamie-Lee O'Donnell says:
'20 Stories High is such an important company for me, I am blown away by their dedication to the voices and creativity of young people from working class backgrounds. My first meeting with 20SH in 2016 was an audition for their play "I told my mum I was going on an RE Trip…" and I was delighted to be cast and begin work on such an important show around the topic of abortion, which I am passionate about. The play has had great feedback from audiences, which allowed us to create a film adaptation which aired on BBC 2. From there it has seen great success with various film festivals around the world.'
The BBC recently announced that 'I told my Mum that I was going on an R.E. Trip…' is back on iPlayer as part of their Culture in Quarantine series, and is available to watch here:
Jamie-Lee O'Donnell:
'I'm delighted "RE Trip" has been re-released on BBC iPlayer.  It is a fantastic piece of work that I am proud to have been a part of.  It shines a light on the abortion debate without being one sided, just real stories from real people – and is an interesting and entertaining watch.'
20 Stories High believe in working with individuals and communities that would ordinarily be excluded from the theatre, by getting them to tell their own stories in their own way. Both 20 Stories High and Jamie-Lee believe this partnership will further encourage young people to engage with the arts in meaningful and unique ways.
Jaime-Lee O'Donnell:
'Like me, 20 Stories High are interested in telling honest, authentic stories that come from working class communities. I grew up in Derry and I know that getting involved in the arts has helped me understand the importance of being able to express myself creatively and understand my voice.  Coming from a working-class background myself, I truly believe having an emotional and creative outlet is something very powerful and important.

The times ahead are uncertain in terms of how companies make work, and young people's voices are heard, but I look forward to being part of the conversations. One of the things I'll be doing is having a Zoom hang out with the 20SH youth theatre in Liverpool and checking out what's going on with them.

We know lots of young people are struggling with the isolation, and it's really important that we think about their wellbeing, and the opportunities available to them once the lockdown starts to ease

I'm really looking forward to listening and joining in those conversations."
20SH Co-Artistic Director Julia Samuels says:
"We are delighted that Jamie-Lee has come on board and we look forward to working with her to discover what the future will look like for young audiences and participants".