Bluecoat Book Panel Discussion: A Dissident View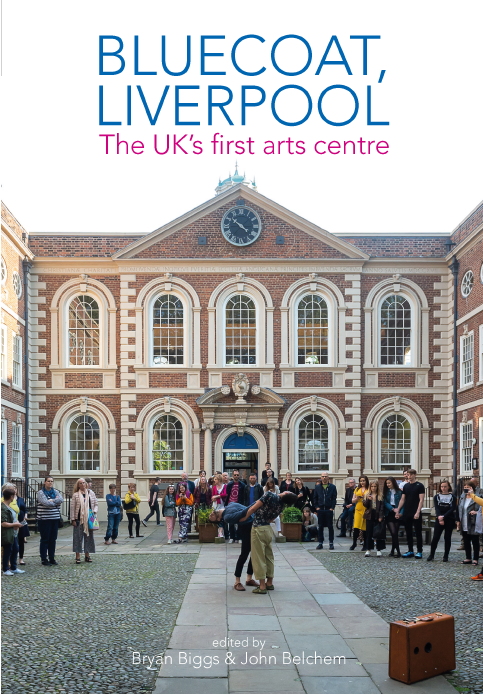 The fascinating story of Liverpool's oldest city centre building and its evolution from charity school to arts institution is now told in a new book, Bluecoat, Liverpool: The UK's first arts centre. 
In this online event the book's editors Bryan Biggs, Bluecoat's Artistic Director and John Belchem, Emeritus Professor of History at the University of Liverpool, and one of the contributing writers, art historian Dr Anjalie Dalal-Clayton, will be in conversation with writer Laura Brown.
The panel will discuss how the book came about and explore some key strands: Bluecoat's early eighteenth-century origins as a school, the building's architecture, how it developed as an arts space where 'village hall meets the avant-garde', and its exhibitions history and impact, in Liverpool and beyond. They will consider Bluecoat's cultural legacies, the relationship to its founding in the port's religious and maritime mercantile environment three centuries ago, the importance of diversity in creating an inclusive arts centre, and the role of the arts in Liverpool's regeneration.
There will also be an opportunity for the audience to ask questions.
The event will take place via Zoom, and tickets are available to book here: https://bit.ly/2KRwQnL
Copies of Bluecoat, Liverpool: The UK's first arts centre are available from its publisher, Liverpool University Press: https://liverpooluniversitypress.co.uk/books/isbn/9781789621631/
The book is also currently on offer in Liverpool University Press' winter sale:
https://liverpooluniversitypress.co.uk/pages/winter-sale