Art Spiegelman In Conversation with Bryan Talbot
Announcing Maus graphic novelist, Art Spiegelman as part of Liverpool's longest running radical writing festival in a North West Exclusive.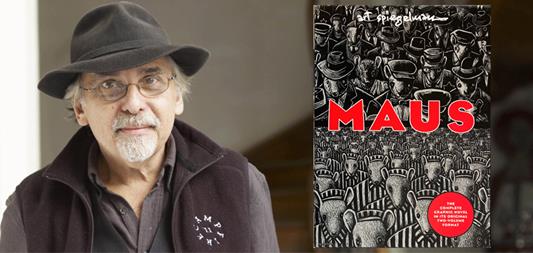 Pulitzer Prize-winning artist and illustrator Art Spiegelman brought comic books out of the toy box and onto the shelves of literature with his masterful Holocaust narrative Maus – which portrayed Jews as mice and Nazis as cats. His comics are best known for their shifting graphic styles, their formal complexity, and controversial content.
Art Spiegelman joins WoWFest for his only appearance in the North of England to discuss his life's work, the rise of comics into the mainstream and the important role they play in understanding our unprecedented political landscape.
Having risen from the subcultures of geek-dom, comics and graphic novels are dominating both commercially and artistically. The broad scope of the graphic novel world spans from blockbuster family favourites, to innovative, independent stories to satisfy any tastes. From Superheroes offering role models for children and young people, to gripping autobiography and memoir, the visuals of graphic novels offer a new language for writers to communicate with, one that can transcend language, making it the most accessible form of literature to date.
Art Spiegelman has been drawing professionally since he was 15 and has since been published majorly around the world in publications such as The London Review of Books and The New Yorker, as well having many exhibitions, such as in Los Angeles Museum of Contemporary Arts' 15 Masters of 20th Century Comics series, his awards include the Grand Prix at the Angoulême International Comics Festival and accolades include Time Magazine's 100 Most Influential People.
Art Spiegelman will be in conversation with graphic novelist Bryan Talbot (Judge Dredd, Batman, Sandman, The Adventures of Luther Arkwright, Alice In Sunderland), an honorary Doctorate in Arts and honorary Doctorate in Letters and elected a Fellow of Royal Society of Literature.