All in a day's work
Alicia Smith, Arts and Participation Manager, takes us through the process of creating and delivering a World Netball World Cup Opening Ceremony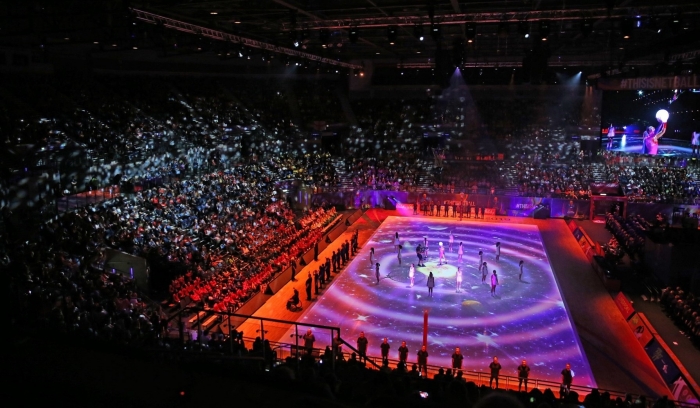 As the pyrotechnic dust settles on Friday's truly world class opening ceremony for Vitality Netball World Cup 2019, I reflect that here at Culture Liverpool, we just take it in our stride. Once again we have produced another world class event. On this occasion, one that is being beamed live across the world by Sky TV and watched by millions.
When I was asked to be the Creative Producer for the opening ceremony I was honoured. I saw it as an opportunity to bring together my insight into the city with my experience of managing major creative events and aim to showcase Liverpool in the best possible light. I care passionately for the city I was born in, and I wanted to ensure that the ceremony encapsulated in a genuinely inclusive way what makes Liverpool so special.  I built on past experiences such as my work with Royal Deluxe who brought the Giants to the city in 2012 and 2014. For these two Giant Spectaculars, I led on the participation, engagement and education programmes – which actively engaged thousands of local people in these huge outdoor events. The work I did when leading on the 'Sgt Pepper at 50' celebrations also influenced my thinking. I'm really proud of this work which produced 13 new commissions and world premieres across a three week period.
Given these and many other experiences, I asked myself how I could ensure that we had an outstanding opening ceremony. In other words, what is the recipe for a fantastic event?
It starts with a blank page, and then you develop an idea, a vision. On this occasion we chose to base it around the four pillars of the Vitality Netball World Cup 2019: Celebrating elite sport, Empowering women and girls, One incredible destination, and Liverpool welcoming the world.
It's a great feeling when you get your creative team together – they start to bring the concept alive and sprinkle their magic. We mix it all together, with a lot of intense discussions, a lot of tweaking, lots of meetings to refine, and of course the little matter of a cast of hundreds. Then, into intensive production weeks, and before your eyes, the giant jigsaw starts to piece together.
The day comes, you feel the anticipation of the audience, and the lights go down. This is it! The music  starts, Lady Liverpool welcomes the World to the city, the teams flow into the arena to a roar of cheers, the dancers move across the floor, the aerialists descend, the visuals flow, the Costumes wow, the choir sing and before you know it's over as the audience sing along to There She Goes. And breathe! We did it, we really did it.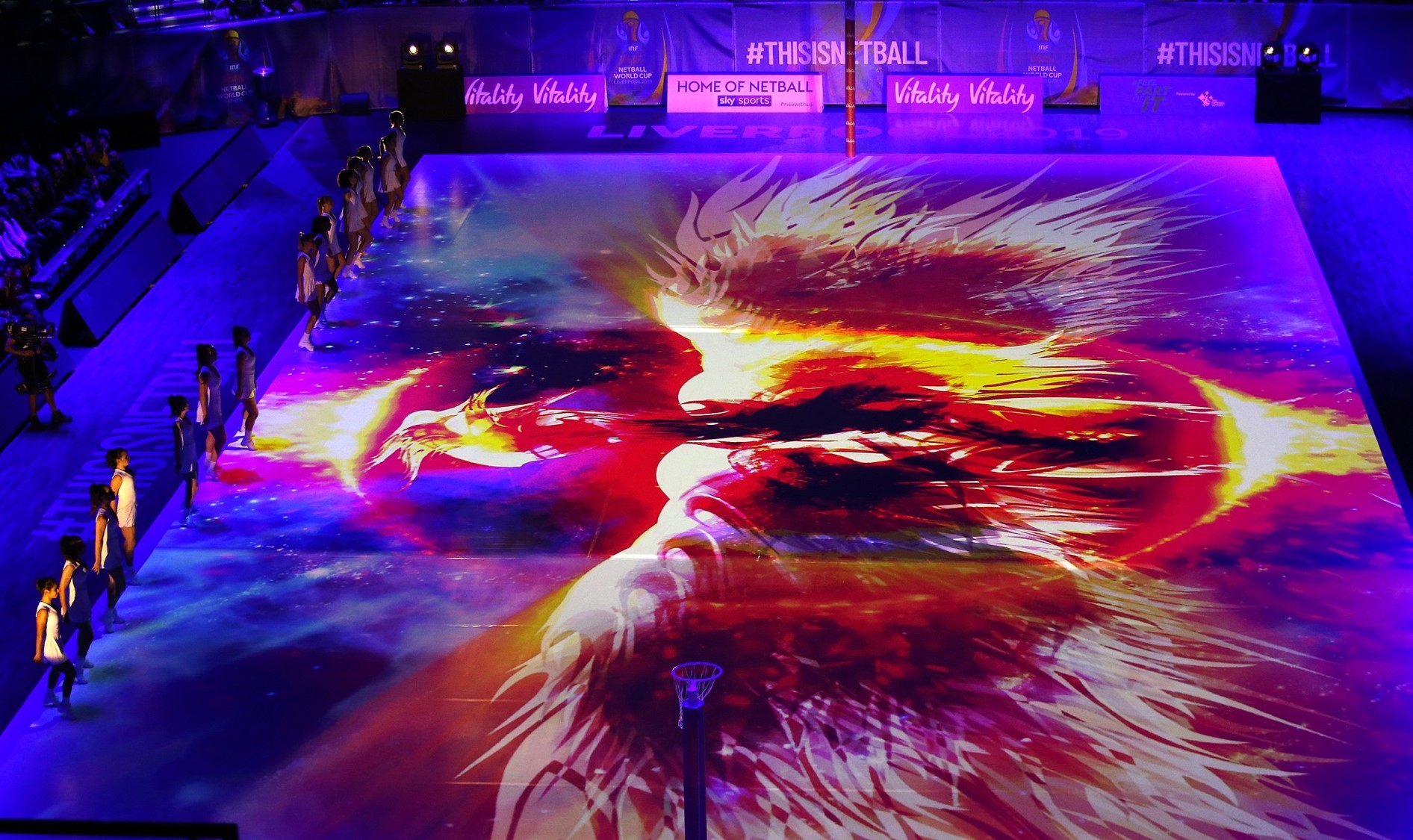 Here's my role call and heartfelt thanks to the incredible team who made it happen; the main ingredients! I am so proud of you all. Thank you.
For Culture Liverpool
Bev Ayre Creative Producer
Project Manager Jen Falding
Production Assistant Philippa Nolan
Choreographer Darren Suarez
Musical Director/Composer Andy Frizell
Costume Design and Production Mary Lamb Fabrication Studios
Lighting Design Adam Nicholls
Projection Illuminos
Aerial choreography Wendy Ogilvie of Wired Aerial
Production Manager Fiona Hilton
Marketing / Social Media Jennifer Caine
Stage Managers
Sam Mc Evoy
Kate Gilston
Bethany Sprotson
Lucy Graham
Helen Lainsbury
Andreas Neilson
For Institute of Art Barcelona
Choreographer Valentina Temussi
Head of Dance Stefano Rosato
Movement Coach Oscar Valsecchi
With thanks to Chris Granger for netball coaching and support
Culture Liverpool has a fantastic talented team who deliver day in day out. Already this summer we have delivered a brilliant  River Festival, an amazing Liverpool FC Champions League Homecoming Parade, Netball World Cup and it's Fanpark – and this weekend I'm off to LIMF where the Culture Liverpool team will be hard at work delivering a jam-packed music weekend in Sefton Park!