Liverpool Film Office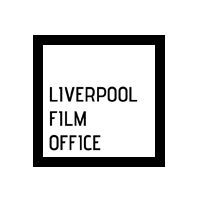 The Liverpool Film Office has a strong track record in attracting film & TV production to Liverpool and driving the growth of a sustainable film and TV sector in the City.  Based within Culture Liverpool, it is the most established independent service in the UK operating since 1989.
Its purpose is to promote the City of Liverpool through the development of film, TV and digital content; acting as a liaison between the authority and the communities with production companies by educating , setting standards or professionalism , serving as a clearing house for production information and proportionally increasing economic impact of the industry locally.  It generates economic impact of approximately £11.5m per year, improves the perceptions of the city internationally and protects businesses and jobs in the creative, hospitality and retail sectors.
Over the past 10 years the office has attracted over £100m of inward investment into the local economy from large scale feature film and high end TV drama.  Production credits include; Fantastic Beasts and Where to Find Them, Florence Foster Jenkins, Captain America the First Avenger, Fast & Furious 6, Sherlock Holmes, Jack Ryan Shadow Recruit and all 4 series of Peaky Blinders
Local initiatives to further develop the film, TV and related industries across the Liverpool City Region including the development of a £35m 'digital campus' and a package of producer incentives are now underway that will provide the capacity to accommodate high value projects and open opportunities for business, skills and talent in the region.
For more information, please visit www.liverpoolfilmoffice.tv