Go Off, Sis Hub Podcast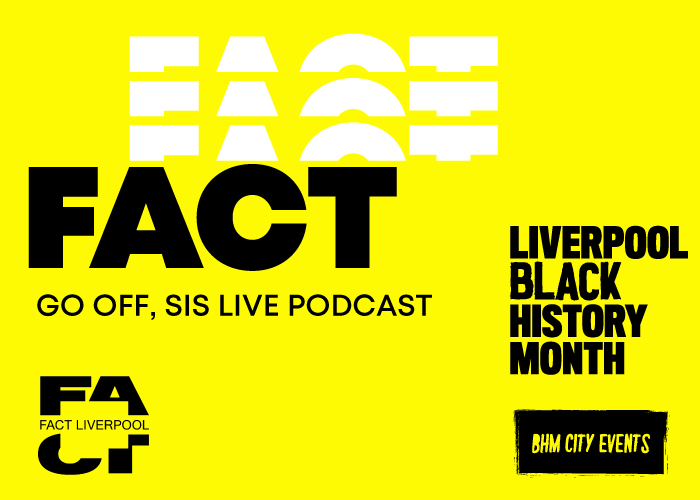 ---
Brought to you by Fact
Pre-booking is essential. Book Now
---
In this live podcast recording for Black History Month, FACT are proud to be working with Liverpool's Go Off, Sis Hub, shedding light on Black Northern voices successful in their crafts. Hosts Rach and Mimi will be chatting to special guest artists from the worlds of art, music and fashion, talking everything from Black Northerner identity to accent/dialect discrimination and other challenges (and positives) about being Black and from, or based in the North of England.
---
Invited guests for this special episode are:
---
AK GRAMM – Founder of Manchester-based fashion brand GRAMM
Kadeem France – Vocalist, Loathe (Liverpool-based heavy metal band)
Salma Noor – Artist, Illustrator and Graphic Designer, based in Liverpool
---
Go Off, Sis started out as a podcast covering anything from social media to self love, and now the duo behind the programme, now on its 41st fortnightly episode, have relaunched as Go Off, Sis Hub, a space "for the creative, colourful and confused".
---
Useful Links:
---
Podcast: go-off-sis
Twitter: @gooffsispodcast
Instagram: @gos_hub
Soundcloud: gooffsispodcast
---
Join the conversation:
---
Web: fact.co.uk
Facebook: @FACTliverpool
Twitter: @FACT_Liverpool
Instagram: @fact_liverpool
---