We're Going On a Bear Hunt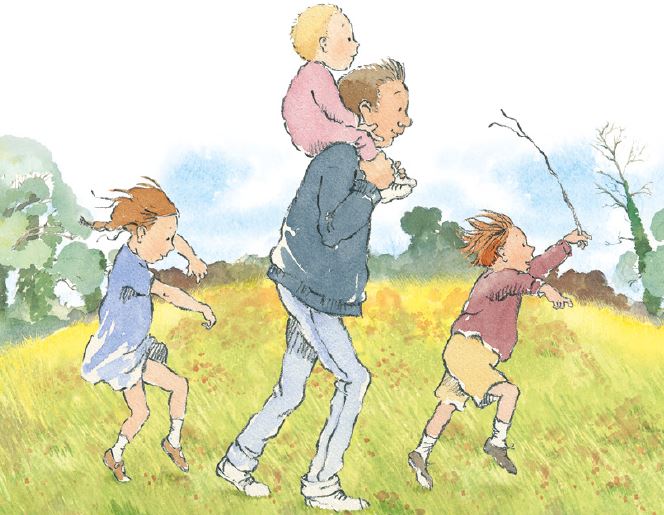 Do you want to come with us on a bear hunt? Join in the fun this August around Liverpool – it promises to be a fun Summer!
We're Going on Bear Hunt, the classic chant-aloud by Michael Rosen and Helen Oxenbury, started a publishing phenomenon over 30 years ago with readers swishy-swashying and splash-sploshing through this award-winning picture book favourite.
This Summer, join bear-lovers everywhere and celebrate Liverpool's Year of Reading by taking part in the city-wide Bear Hunt! Around the city, bears are hiding and you have to spot them! When you find a bear – take a photo of the Bear and collect ten to get your very own certificate! Huge thanks to Walker Books for their support with this event.
How do I take part?
We are so excited to hear you want to come on a bear hunt! We're going to catch a big one! We have a list of places that bears have been spotted, look out for them in windows in shops, restaurants around Liverpool, keep your eyes peeled.
When you spot a bear, take a photo on your phone of you and the bear – if you're brave enough that is! Post it on social media with #LiverpoolBearHunt so everyone can see you have found a bear and have been very brave. If you can, do tag in @WalkerBooks and the author Michael Rosen so that everyone knows you've been on the Bear Hunt!
Where do I get my certificate from?
When you have got 10 pictures of bears – fill in the e-form below and we will be able to send you your certificate.
Get your bear involved
If you have a friendly bear, why not take part in our other activities throughout the summer? There's plenty of activities for you and your bear to enjoy thanks to our partners at WalkerBooks.
How can my business get involved?
All you have to do is get in touch – complete your details on the e-form below.

Illustration: © 1989 Helen Oxenbury
---
Event Date: Saturday 1st August – Monday 31st August 2020
---