The Liver Bird Safari Walking Tour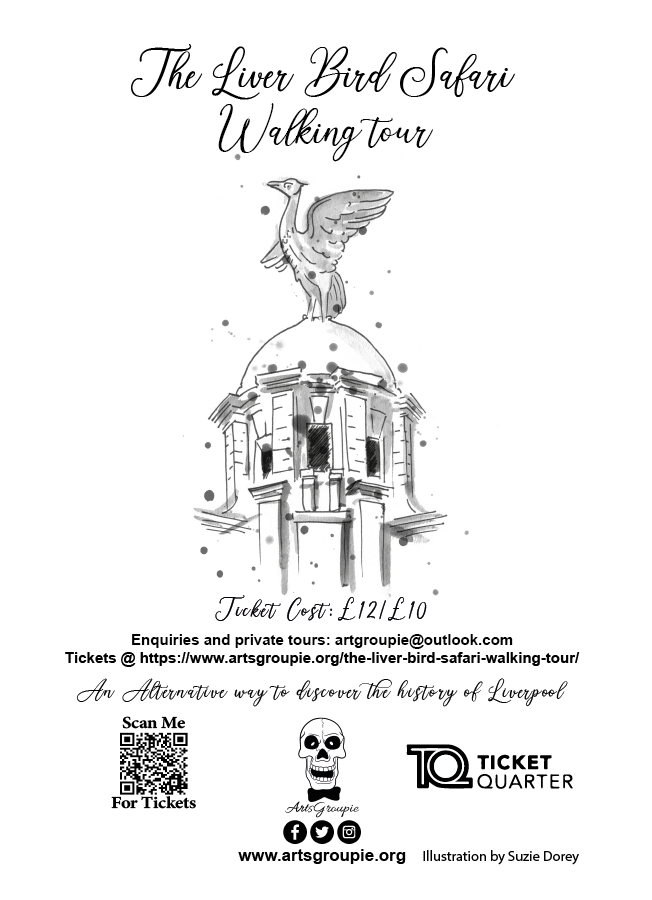 An alternative way to discover the history of Liverpool
Liverpool is famous for the birds on the magnificent Liver Building, the first-ever Skyscraper in the UK. But there are in fact over 100 Liver Birds in the City. Join us for a lively, fun 2-hour WALKING TOUR safari around the City Centre, starting at The Bluecoat, as we go Liver Bird-spotting and learn about the history of Liverpool along the way. We encounter a wide variety of birds hidden in the architecture, from the Egyptian to the muppet-like. You will be surprised by how many Liver Birds you may not even know are closer than you think. Tour Finishes near the Waterfront.
ArtsGroupie is a cultural organization that aims to make the arts accessible to all. This walking tour helps to fund their theatre work in the communities around Liverpool City Region.
---
Event Date: Tuesday 1st June – Friday 24th December 2021
Please note:
This event has been submitted by the event organiser and is not endorsed by Culture Liverpool or Liverpool City Council. If you have any questions, please direct them to the event organiser.
---