The Elfie Selfie Workshops at St Johns Shopping Centre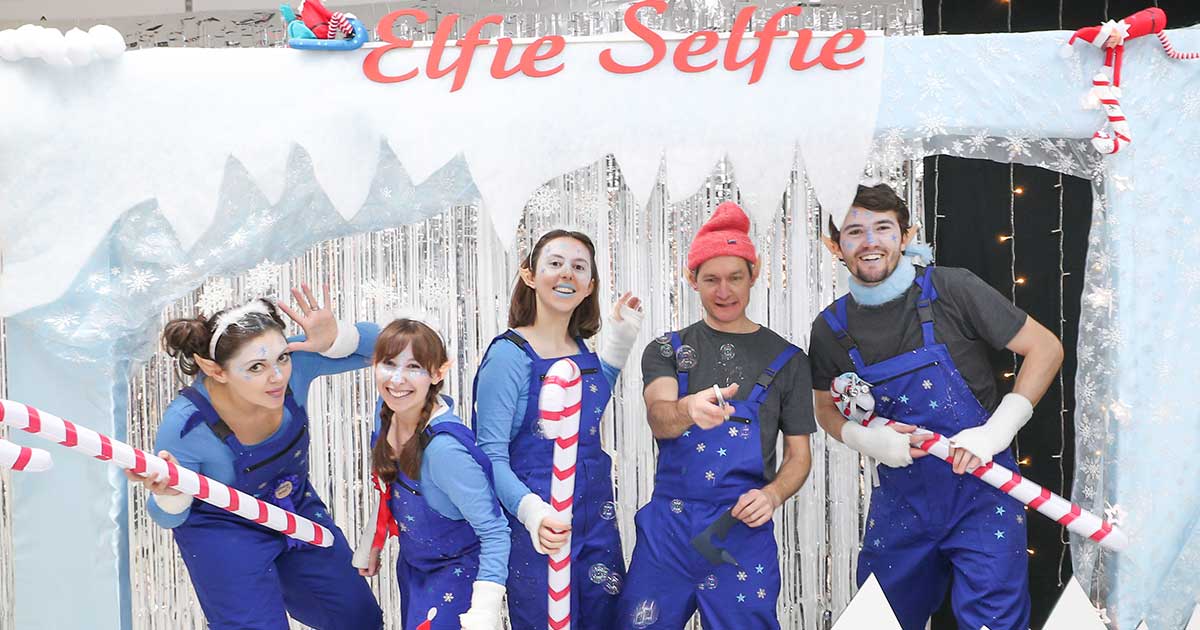 The Elfie Selfie Station Workshops will be at St Johns Shopping Centre every Saturday and Sunday from Saturday 23 November – Sunday 22 December, 12pm-4pm.
Join us at the Elfie Selfie Station this Winter, where our cheeky elves are getting ready for Christmas. They're busy sorting the post for Father Christmas and double checking the nice list!
→ The Nice List:
Have you been good this year? Check you are on the nice list and get a magic seal of approval from the elves. Mark your house on the world map so the big-man will know where to find you on Christmas Eve.
→ Elfie Selfies:
Choose from our selection of funky props and costumes and strike a pose in our giant photo frames. Our cheeky elves will be on hand to post in your pictures or take them for you! Share your moments with us by using the hashtag #ElfieStJohns
→ Winter Crafts:
Grab the glitter and join us to make your very own Christmas decoration to take home and decorate your home or tree. Our elves are on hand to help you with the tricky bits!
All activities are free and suitable for children and adults alike.
---
Event Date: Saturday 23rd November – Sunday 22nd December 2019
Please note:
This event has been submitted by the event organiser and is not endorsed by Culture Liverpool or Liverpool City Council. If you have any questions, please direct them to the event organiser.
---