The Bido Lito! Social w/ Yank Scally
Launching issue 98 of the monthly music magazine and welcoming March issue's cover artist YANK SCALLY, it's the Bido Lito! Social.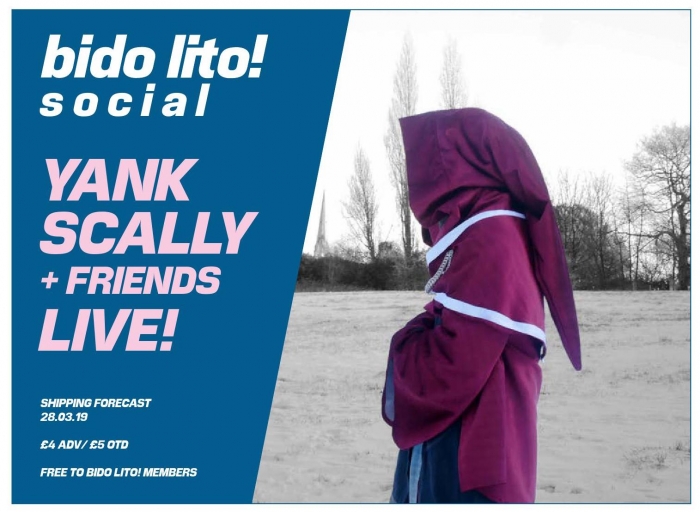 Relatively new to the live game, Yank Scally has taken to it as effortlessly as he has everything else. In celebration of the collaborative effort that was his debut album There's Not Enough Hours In The Day, Yank Scally is amassing as many of the guest musicians and performers who feature on the album to perform with him for this special live version of the LP.
Think of it as a brief insight into the weird world of the Bulletproof Wizard, where musicians and ideas come and go, woven together by Yank Scally's expert conducting. As usual, Bido Lito! Members get free entry – to sign up, head to bidolito.co.uk/membership.
---
Event Date: Thursday 28th March – Thursday 28th February 2019
Please note:
This event has been submitted by the event organiser and is not endorsed by Culture Liverpool or Liverpool City Council. If you have any questions, please direct them to the event organiser.
---