Statues Redressed Exhibition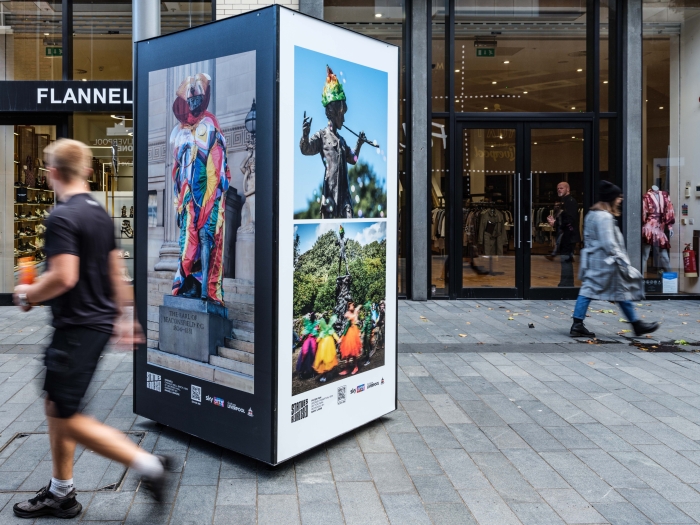 This summer, we worked with the team at Sky Arts and a number of artists to challenge and celebrate the role of statues in modern times, as part of the ongoing debate around who and what should be immortalised as public monuments.
Chosen because of its rich history, Liverpool has the highest number of statues in the UK outside of London, including cultural icons like The Beatles through to sporting heroes, royalty, and monuments depicting people linked to slavery and Britain's colonial past.
Each of these exhibitions has been photographed by David Edwards and Mike Bennett and now are on a special limited display in Liverpool ONE for anyone who missed seeing the statues around the city while they were redressed.
You can view a selection of the images on our gallery here or tune in to Sky Arts on 18 October to view the documentary live.
---
Event Date: Friday 1st October – Wednesday 3rd November 2021
---