Sickert: A Life in Art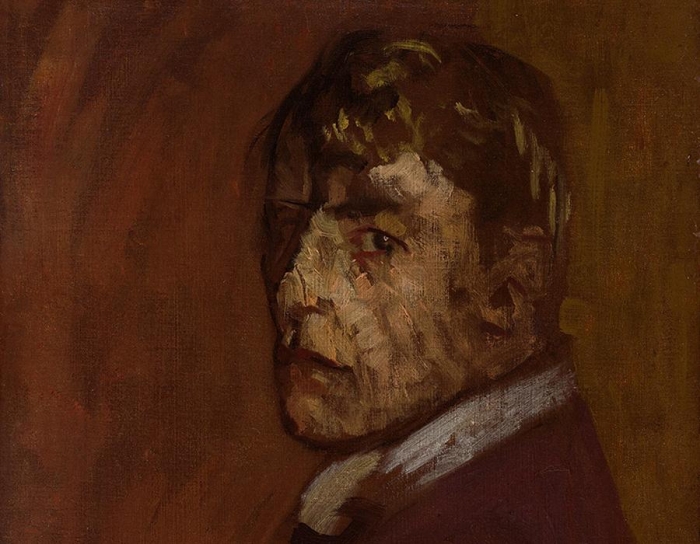 The Sickert exhibition will showcase around 100 loaned paintings and 200 drawings. The Walker holds 348 of the artist's drawings, which is the largest collection in the world. Most of these have never been displayed before. Together, they demonstrate the varied, yet vital, role that drawing played in Sickert's artistic practice.
Sickert is one of Britain's most important artists, with a career spanning six decades. Born in Munich, Germany, he moved to Britain as a child in 1868. As a young artist, he worked as an apprentice to the American painter James Abbot McNeill Whistler (1834-1903) who, along with the French impressionist painter Edward Degas (1834-1917), greatly influenced Sickert's early work.
Self Portrait, 1896 (oil on canvas), Sickert, Walter Richard (1860-1942) /Leeds Museums and Galleries (Leeds Art Gallery) U.K. / Bridgeman Images
Charlotte Keenan McDonald, Lead Curator of Fine Art (British Art), at the Walker Art Gallery, said:
Walter Richard Sickert was a radical painter, who determined to capture society as he saw it – regardless of whether this 'rawness' offended his audiences. 
He repeatedly reinvented himself, pushing his art in new and unexpected directions. He sought to combine a technical interest in painting with his conviction that art should reflect the modern world. Visitors to the exhibition will experience first-hand how Sickert chronicled Britain during a period of rapid change through an outstanding and uncompromising body of work.
COMPETITION
Thanks to the Walker Art Gallery – we have TWO pairs of tickets to give away to lucky entrants to this exclusive competition! One pair of tickets will be awarded via our social media platforms and another to a lucky winner on our Culture Liverpool newsletter!
To be in with a chance to win, complete your details on the e-form below or look for the competition post on our social media for instructions.
The competition closes on December 31st 2021 and winners will be announced in January 2022. Full Terms and Conditions here.
---
Event Date: Saturday 18th September – Sunday 27th February 2022
LOCATION: Walker Art Gallery, Liverpool
---