Message in a Bottle by Lulu Quinn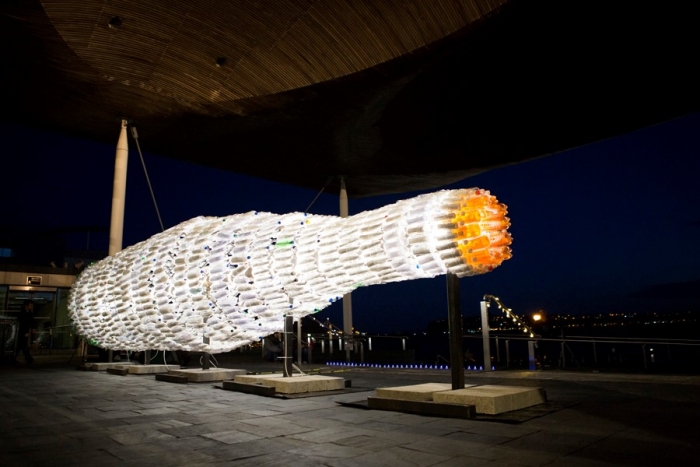 Lulu Quinn wants to save our seas. But she needs your help to send out her SOS message and spark some positive environmental change.
Her giant 26ft (8m) blue and green bottle is a new commission that will appear in Salthouse Dock, which at night becomes a beacon, illuminated by a glow from within.
Created from plastic bottles which come from a use once and throwaway culture, with messages written by schoolchildren inspired by the artist's very timely focus on plastic pollution.
And at the close of the festival, as the Tall Ships sail away, the bottle will embark on its own journey as the installation crosses the Bay of Biscay to Bordeaux aboard the Tall Ship La Malouine.
Lulu Quinn's previous work in Liverpool includes a sculptural piece celebrating pioneering city politician Eleanor Rathbone, which stands in Greenbank Park.
When: Friday, Saturday, Sunday and Monday
Where: Salthouse Dock
Time: 10am – 10pm
---
Event Date: Friday 25th May – Monday 28th May 2018
---