Matisse: Drawing with Scissors
Matisse: Drawing with Scissors features 35 posthumous prints of the famous cut-outs that the artist produced in the last four years of his life, when confined to his bed, including many of his iconic images, such as The Snail and the Blue Nudes.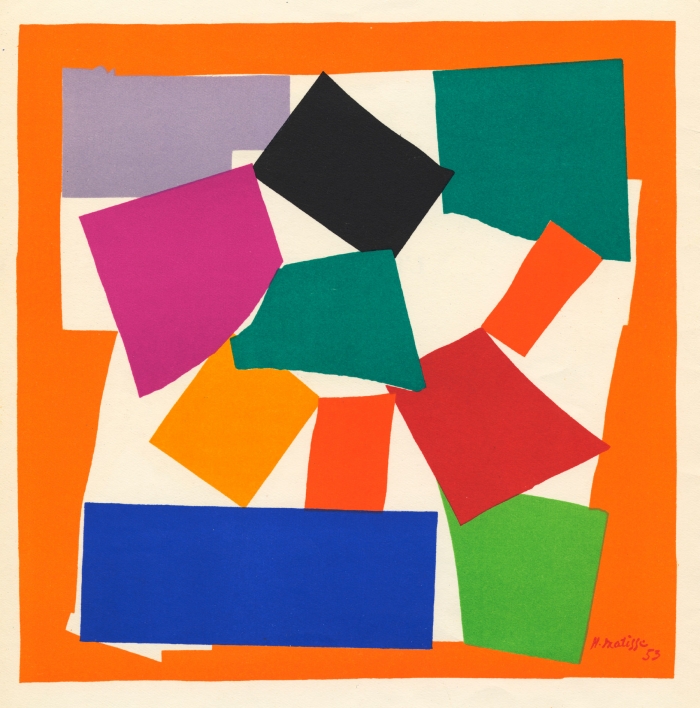 The French painter, sculptor and designer, Henri Matisse (1869-1954) was one of the 20th century's most influential artists. His vibrant works are celebrated for their extraordinary richness and luminosity of colour and his spectacular paper cut-outs were his final triumph.
Spotlight Talk: 30 Jan 2020 – suitable for adults at 2.00-2.2.30pm
Matisse: Drawing with Scissors is a Hayward Gallery Touring exhibition from the Southbank Centre.
Image: Henri Matisse, L'Escargot (The Snail), 1952-53. Lithographic reproduction (from "Verve", 1958), 46.7 x 57.7cm. © Succession H. Matisse/ DACS 2019
---
Event Date: Friday 25th October – Sunday 15th March 2020
Contact Details
Lady Lever Art Gallery, Tel: 0151 478 4136
Please note:
This event has been submitted by the event organiser and is not endorsed by Culture Liverpool or Liverpool City Council. If you have any questions, please direct them to the event organiser.
---