Light Bench
Part of the 2019 River of Light programme, Light Bench is placed in Liverpool ONE.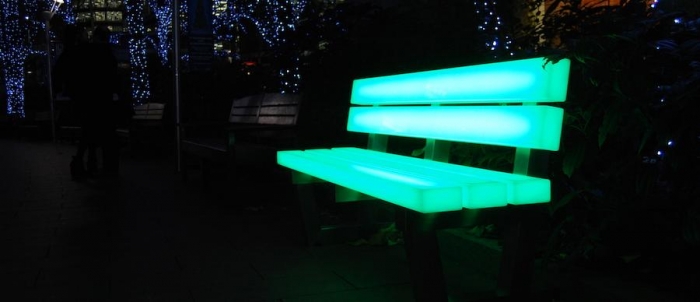 Created by German design duo Heidi and Bernd Spiecker, six benches are illuminated through a programmed sequence, adding a new dimension to the experience of taking the weight off your feet.
Artist:LBO Lichtbank Objekte
Venue: Liverpool ONE
Time: 5.00pm – 10.00pm
With thanks to Liverpool ONE.
---
Event Date: Friday 1st November – Saturday 9th November 2019
---