It was 50yrs ago today
The Royal Liverpool Philharmonic Orchestra and The Bootleg Beatles team up to perform the iconic Sgt. Pepper's Lonely Hearts Club Band album live in its entirety marking the 50th anniversary of its original release.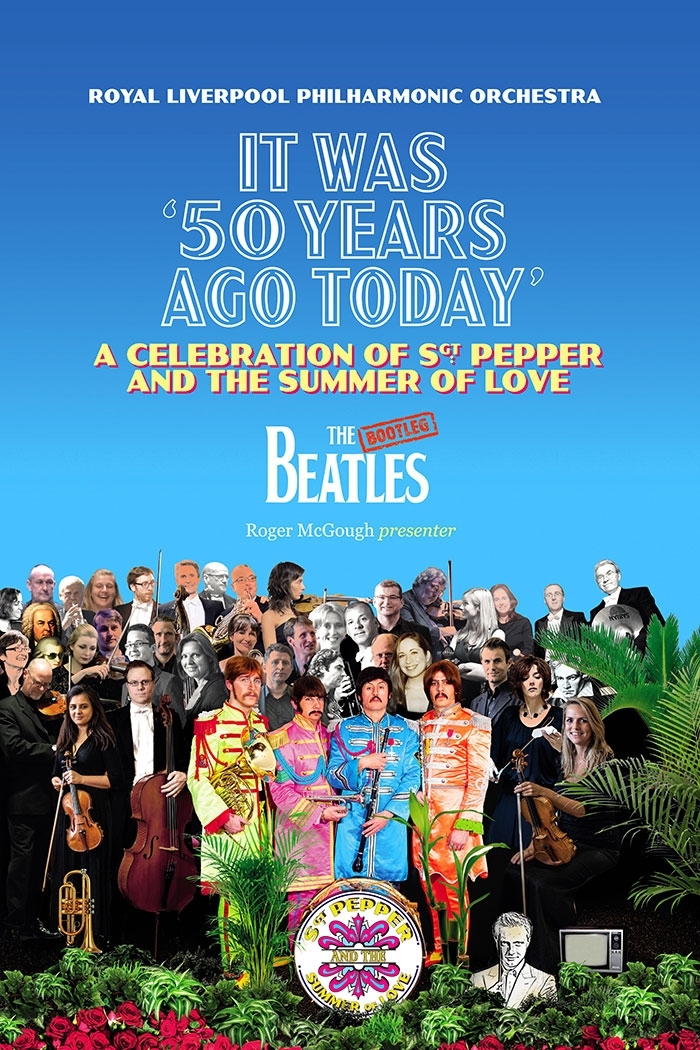 A Celebration of Sgt Pepper and the Summer of Love
Orchestrated by Nigel Osborne and hosted by legendary Liverpool poet Roger McGough, this is a once in a lifetime opportunity to experience 'the number one greatest album of all time' plus other hits from the heady days of 1967, including Strawberry Fields, Penny Lane and All You Need Is Love. As the Fab Four themselves famously assured us – 'A splendid time is guaranteed for all'.
Performance Details
Dates: 31 May 2017 – Tickets Available / 3 June – Sold Out / 8 July – Sold Out
Performance Start:  7.30pm
Performance End: 9.45pm
---
Event Date: Wednesday 31st May – Saturday 8th July 2017
Contact Details
Liverpool Philharmonic, Tel: 0151 709 3789
---