BESTBEAT : A Play with Music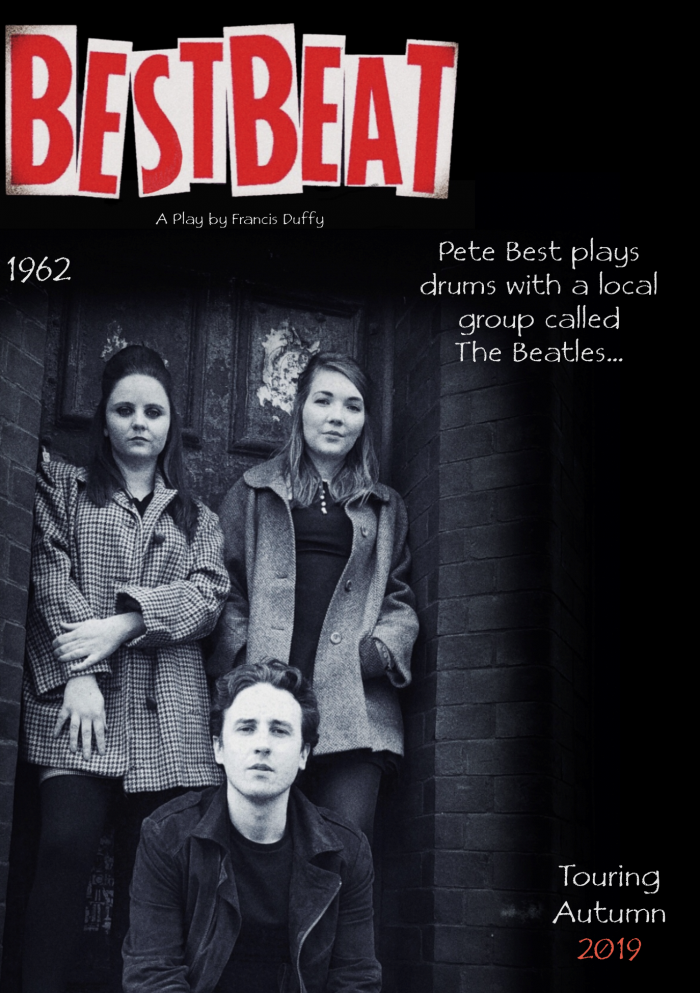 BESTBEAT is a musical play set in Liverpool in the early 1960s.  The time of the Merseybeat scene. It's 1962 and Pete Best plays drums with a local group called The Beatles… He was with them all through the early Hamburg days and  the auditions at Decca and EMI , and  some said he was the most popular in the group with the fans. Beat groups play rock 'n' roll in dance halls and clubs like the Cavern.
Using drama , humour  and a live band playing original songs , BESTBEAT tells the fascinating story of The Beatles' original drummer Pete Best , and what happened to him one fateful day in August 1962 when fame and fortune beckoned …
After sell-out shows at the Unity Theatre  in summer 2018, BESTBEAT now goes on to a tour of venues across Liverpool and Merseyside, including original Merseybeat dance venues like the Grosvenor Ballroom in Wallasey and the Orrell Park Ballroom.
BESTBEAT is written and directed by award-winning Liverpool writer/musician Frank Duffy, who has had work  performed on radio, TV and the theatre to critical acclaim.
The "mini-Merseybeat" tour of BESTBEAT will be performed at the following venues:
Saturday  5th October 7.30pm at Grosvenor Ballroom , Wallasey , Wirral.
0151-637-1341   https://www.ticketsource.co.uk/fdp-productions
Sunday 6th October 3.00pm matinee at Orrell Park Ballroom, Liverpool.
0151-281-5138   https://www.ticketsource.co.uk/fdp-productions
Friday 18th and Saturday 19th October  7.30pm at The Casa Theatre and Bar, Hope Street, Liverpool.  0151-709-2148
https://www.ticketsource.co.uk/fdp-productions
Sunday 10th and Monday 11th November 7.30pm at The Hope Street Theatre, 22 Hope St, Liverpool.   03445610622   https://www.ticketquarter.co.uk
General Ticket Price will be from £12 –  £8 and can be purchased online.
Further details about BESTBEAT can be found at  bestbeatplay.co.uk
---
Event Date: Saturday 5th October – Monday 11th November 2019
---