Ancient Egypt: A journey through time gallery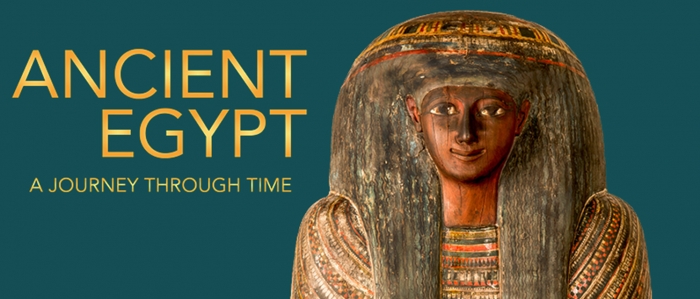 When you think about ancient Egypt, what do you imagine? Can you picture the towns and villages along the Nile? Do you hear farmers singing in the fields and musicians calling for the gods in temples? Can you smell bread baking and incense burning?
Ancient Egypt is much more than just pyramids, mummies and hieroglyphs. Join us on a 5,000 year journey to discover what life was really like. Come and explore our Mummy Room to find out how people achieved eternal life. Read spells from the Book of the Dead and smell ingredients used in mummification.
Find out about Liverpool's connection to excavations in Egypt and Sudan, and how thousands of artefacts ended up in World Museum. See objects damaged when Liverpool was bombed, now on display for the first time since the Second World War.
Our Egyptian collection is one of the largest in the UK, so there is no better place to learn about ancient Egypt.
---
Event Date: Friday 28th April – Thursday 31st December 2020
Please note:
This event has been submitted by the event organiser and is not endorsed by Culture Liverpool or Liverpool City Council. If you have any questions, please direct them to the event organiser.
---