About China Dream
What is China Dream?
China's status as a global cultural superpower is coming more and more into focus as their role in the world grows. Liverpool and China have a long and rich relationship – the city boasts the oldest Chinese population in Europe and with its shared architectural and emotional characteristics has been twinned with Shanghai since 1999.
In 2018, the arrival of the Terracotta Warriors to Liverpool – the first time in a generation they are on display in the UK – provides the perfect backdrop to explore the future cultural relationship between the UK and China. China Dream is a 9-month long season of exhibitions, performances, events and happenings which aim to shine a light on modern Chinese culture, to build relationships between leading organisations in both countries and to begin exploring the foundations of future cultural relationships.
China Dream tells the stories of Chinese Diaspora living in the UK and provide a platform to showcase the best in Chinese art, music and performance and hopefully inspire a new and deeper understanding of our shared cultures in a digitally connected world.
The Story So Far…
PRESENCE: A Window into Chinese Contemporary Art
To coincide with the China's First Emperor and the Terracotta Warriors Exhibition at Liverpool World Museum, we presented a juxtaposing exhibition of cutting edge contemporary art, celebrating the city's current relationship with China, and looks to the future. 19 works, never exhibited in their entirety will punctuate the gallery spaces hidden in the vaults of St George's Hall. For more information visit here.
Chinese New Year 2018
Liverpool celebrated the Year of the Dog in style with a 3-day celebration full of parades, performance, projections & pyrotechnics!
Film Credit: Alex Harrison
Thousands turned out to celebrate this landmark event in Liverpool 2018, and more so Chapter One of China Dream, as the city embraces a 9-month contemporary arts season, discovering ancient art and exploring modern Chinese culture.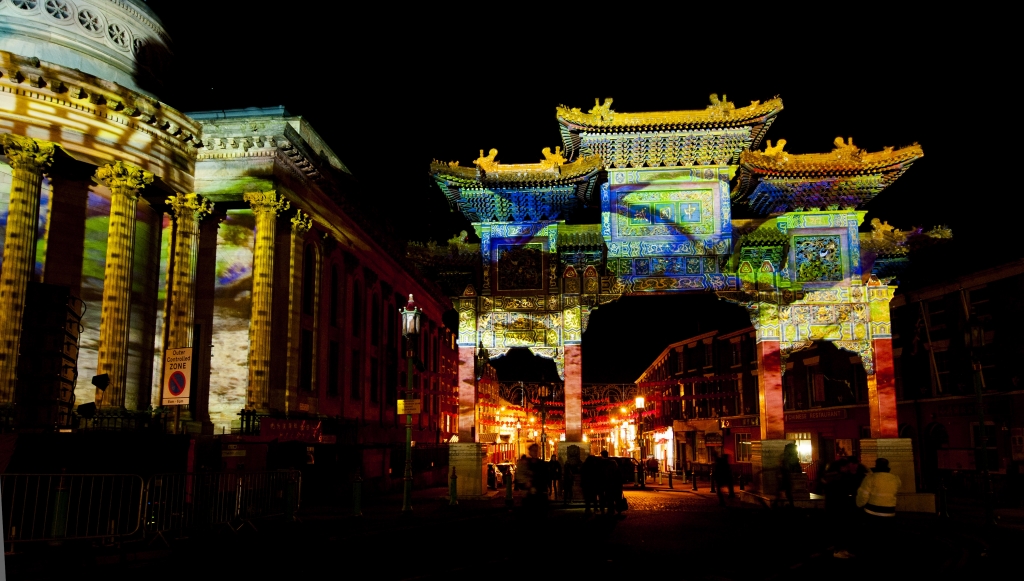 Photography Credit: Amina Bihi