Change Business For Good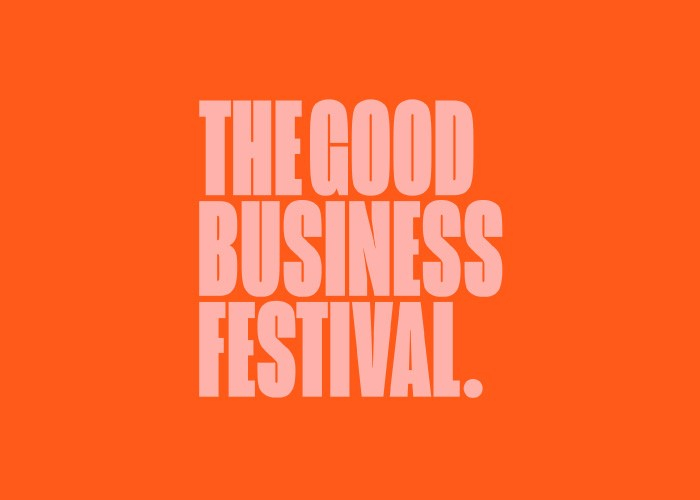 ---
The Good Business Festival is a pioneering new global gathering in the Liverpool City Region and hosted its launch event 'Change Business for Good' on 28 April at ACC Liverpool. Part of the Government pilot events, a science led Events and Research Programme (ERP), it was the first in-person, live business event happening in the UK since the first national lockdown in March 2020.
---
The Good Business Festival kicked off with launch event 'Change Business for Good' the first in-person live business event on 28 April in the UK
The main festival on 7-9 July will convene leaders from across industries to work on solving the biggest challenges that the UK is facing in building back better after COVID, economic growth and levelling up the nation
Event partners include Google, B Lab and Innocent offering training and support for start-ups and the community
---
Change Business for Good featured discussions about how health, growth and social recovery are intrinsically linked to business as we move out of lockdown and examined how businesses can drive future success without returning to old habits that harm our environment, increase inequality and fail to 'level-up' our regions.
The pilot event launched The Good Business Festival main event taking place 7-9 July at venues across the Liverpool City Region. Commissioned by the Liverpool City Region Combined Authority , the three-day event will bring together the smartest minds from around the world to think big, galvanise our ambitions and focus on progress and not perfection.
Event partner Google will be offering digital skills training through Digital Garage; L'Oréal UK and Ireland is launching the L'Oréal Beauty Tech For Good Challenge to find and support the UK and Ireland's most innovative start-ups; Innocent will be running The Big Grow from an allotment at Knowsley Safari, an initiative to get kids growing their own veg at school, helping thousands of schools to get free growing resources.
Over three days of compelling, thought-provoking and unexpected programming, the festival will be a platform for consumers and leaders to come together and explore the powerful potential of business to improve lives, deliver meaningful change and realise a purpose beyond profit.
The festival will explore the big challenges that our society faces in the economic, environmental, consumer and technological spheres, as well as offering ideas, inspiration and practical solutions to the problems that Covid-19 has exposed and escalated in our society.
With the UK hosting COP26 in Glasgow in November this year, The Good Business Festival will examine the climate crisis. The festival programme will focus on a sustainable and ethical recovery and resilience that helps tackle inequalities, as well as creating positive impact on people and our planet and levelling-up the nation.
Tickets for the July Festival are now available for a small donation to local charities in the Liverpool City Region.
Further information can be found HERE.
---