Blossoms At Sefton Park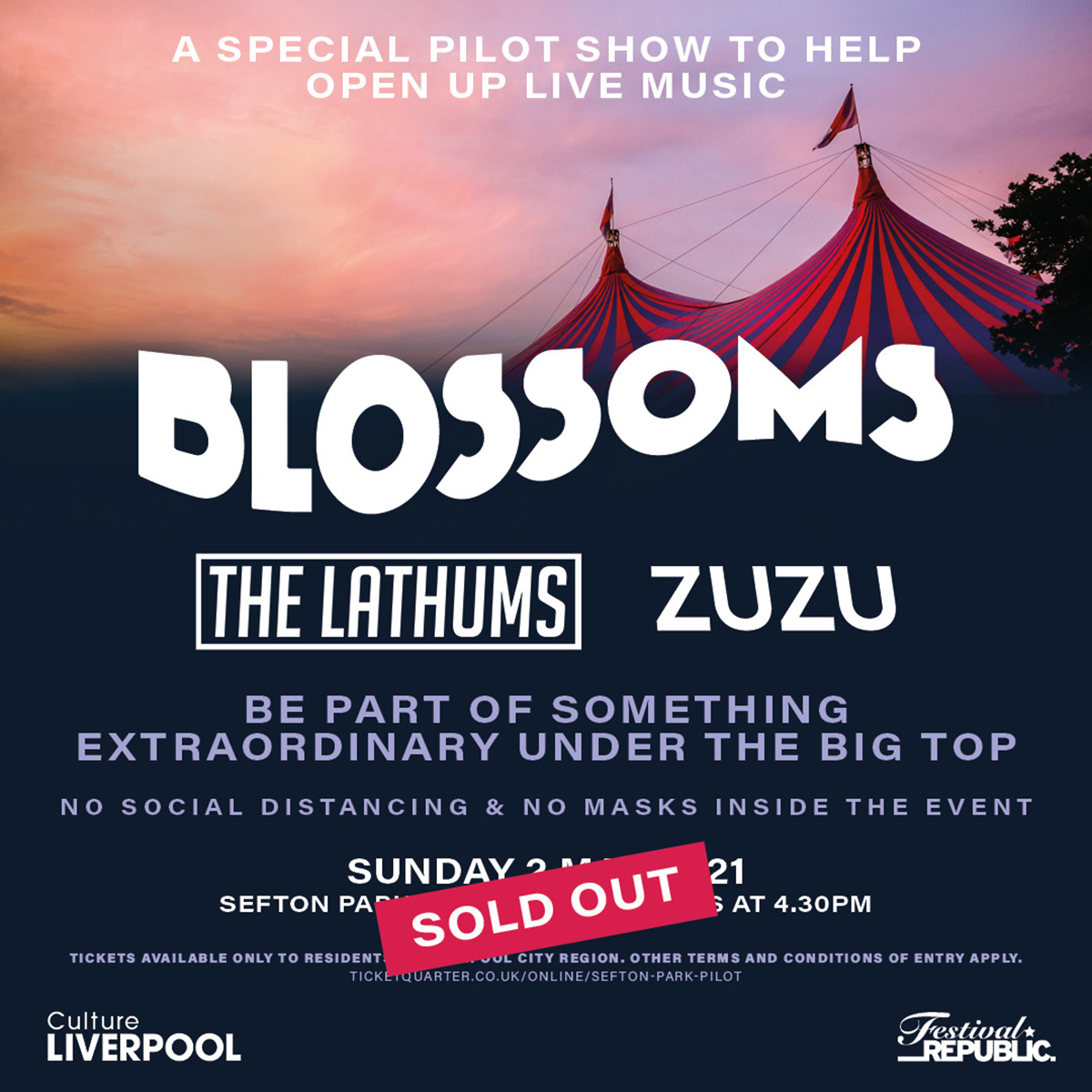 Sunday 2 May 2021, Sefton Park: SOLD OUT!
---
Grab the chance to be part of something extraordinary under the big top in Sefton Park.
The first non-socially distanced gig for over a year will be very special indeed, not least because of the incredible line up, featuring the Blossoms, Lathums, Zuzu and more.
Stockport's beloved Blossoms have two number one albums under their belt and have played to packed audiences around the world. Their last hometown show saw 20,000 fans at Edgeley park, Stockport, and tickets for this show are sure to be snapped up.
The Lathums are also much loved for their live shows – their 2020 tour sold out in a single day – don't miss the opportunity to see them in what's sure to be an incredible atmosphere.
Zuzu is an artist that is Liverpool through and through. Multi-faceted, fiercely independent and just a little bit magic. Catch her opening this very special show.
Arrive early to enjoy an afternoon at the big top. Gates open 4.30pm.
---
Head over HERE further information and to purchase your ticket.
Have questions about the pilot events? Head over HERE to read the FAQs.
---
* This event forms part of the national Events Research Programme (ERP). Read our helpful article to find out what this is and why it's happening HERE.
---