10 years on from 2008: A View from the Tourist Information Centre
We catch up with our very own Liverpool Tourist Information Centre's Kim Rawlinson.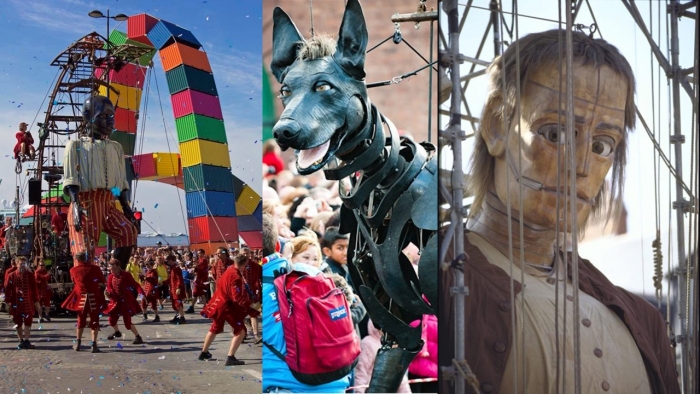 How does your day start?
I am fortunate to work in two amazing buildings – Central Library and the Cunard Building. If my shift is at Cunard my commute is on the Mersey Ferry which is a real treat!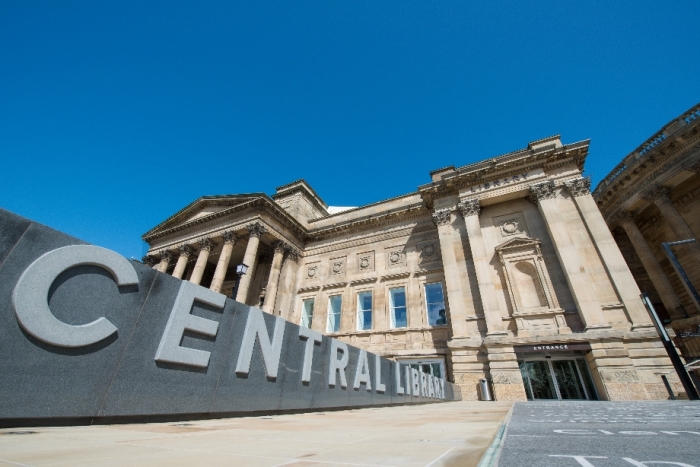 What motivated you to work in Tourism?
It all started with a great book I was reading called 'Liverpool: Wondrous Place' by Paul De Noyer. This coincided with Liverpool being announced as European Capital of Culture 2008, and made me realise what I loved about the City and how I missed working there. I was fortunate to be offered a job in the Tourist Information Service in 2007.
Describe a typical day?
There is never a typical day, each one is different which reflects why people are visiting Liverpool. We are at the mercy of our visitors as soon as we open at 9am. People plan a city break, but stays can be for a particular purpose such as exhibitions, events, conferences, concerts, theatre, university open days and not forgetting football, which is a big driver of trade during the season. We are kept busy welcoming visitors giving advice, booking tours, attraction tickets, accommodation, onwards travel and selling merchandise. We also help with pop-up shops at events such as LIMF, Giants, St George's Hall Minton Tile floor reveal and Town Hall Open Days. When the larger ships are in port, we also assist at the Cruise Terminal. With such variety there is never a dull day.
You haven't mentioned The Beatles?
Most people come to Liverpool because of the Beatles' legacy and we are so fortunate that this touches every age group and every corner of the world. International Beatles Week is celebrated in August every year, which brings Beatles fans and tribute bands returning to the city, year on year, and many have become familiar faces. Added to this there have been two well publicised visits by Sir Paul McCartney in 2018. The first one for the filming of James Corden's Carpool karaoke, which did the most brilliant job promoting Liverpool with 33 million views on YouTube. The second was to perform an exclusive gig at the Cavern Club with details kept a closely guarded secret until the day. The Cavern Club secured a top 10 position in the last TripAdvisor Travellers Choice Awards for the Top UK Landmarks.  It was the only attraction in northern England to make the top 10, beating both Buckingham Palace and St Paul's Cathedral to secure the No 8 position. What an amazing achievement for this modest cellar music venue. It may just be a happy coincidence but Beatles Tours and attractions are busier than ever this year.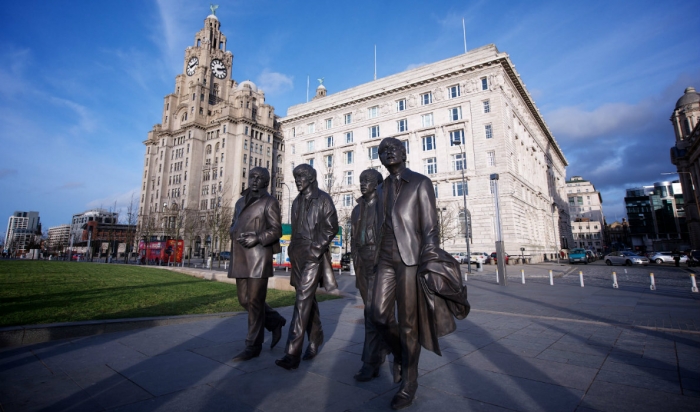 2018 is the 10th Anniversary of European Capital of Culture. What changes have you observed?
Our very successful year as European Capital of Culture had a big impact on changing people's perceptions of Liverpool. The impact of Liverpool One cannot be overstated, elevating the city to a top 5 UK retail destination, as well as being a top 5 UK tourist destination for international visitors.  It has reconnected the centre to its waterfront vastly increasing footfall between the two destinations. The central waterfront is now truly world class. Its cultural offer has been enhanced by the addition of The Museum of Liverpool, RIBA North, Open Eye Gallery and the British Music Experience. The new canal link at the Pier Head has reconnected the docks and, combined with berthing facilities at Albert Dock, means that canal barge owners can enjoy stays in the heart of the city.  The Pier Head with the backdrop of The Three Graces is proving to be a great place to host major events and concerts. All these factors combine to create a world class waterfront, which has been voted Britain's favourite place in an RTPI poll and Cruise destination of the year in the Seatrade Cruise awards. Cruise trade continues to grow and consistently Liverpool is now voted the best UK Port of Call for cruise passengers. The boom in new hotels has been staggering including, Titanic, Beatles and football themed hotels, those specialising in large group accommodation, self-serviced apartments and hostels. It is quite remarkable to think that all of this has been achieved in only 10 years.
What has been attracting visitors to the city recently?
The Terracotta Warriors exhibition at The World Museum was a massive draw this year and to an audience that Liverpool may not have been on the radar to visit. I did a very quick count recently and found over 50 coach companies offering trips to see the exhibition. Many of these will just be visiting for the first time and just for the day. Inevitably they leave with a great impression of the city and a realisation that the city has an extensive cultural offer. It is our job to encourage those return visits.
There is also a lot of interest in the Georgian Quarter, largely thanks to the filming of the BBC2 series 'A House Through Time' based on 62 Faulkner St. The filming locations for the 'Peaky Blinders' series are also proving very popular.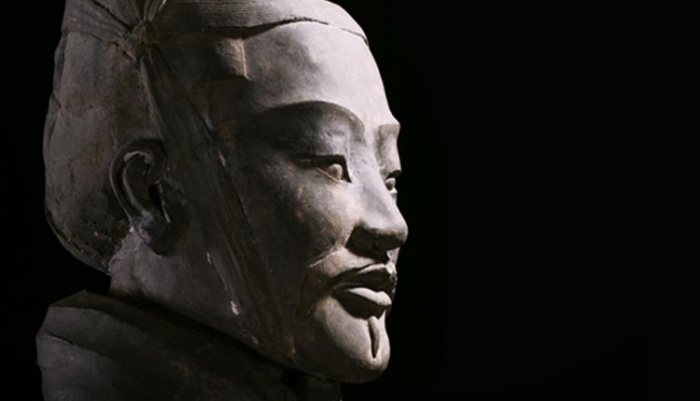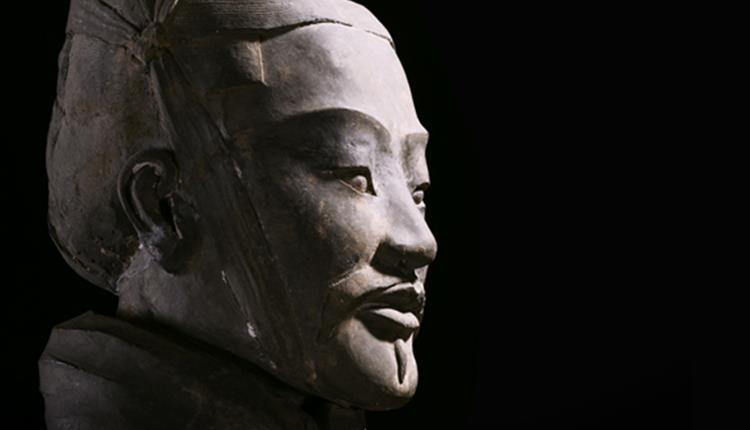 How do visitors react to the City?
I love promoting the city's Architecture and often visitors seem genuinely surprised by how physically beautiful Liverpool is. Visitors love the combination of new and historic architecture particularly in the Central Library which is now a destination in its own right on the tourism trail.
Visitors are pleasantly surprised that there is no entrance charge to our cathedrals and most of our museums and galleries. They love the friendliness of the City and I always mention that based on TripAdvisor polls, we are the UK's friendliest city. Scousers take great pride in their city and are always on the look out to help tourists or offer some useful nuggets of information. All this is a big boost to the overall impression of our friendliness.
The comment heard endlessly is that visitors haven't allotted enough time to see everything Liverpool offers, but I have noticed a definite trend that visitors are now staying for longer.
What is the most unusual question you have been asked?
You would be surprised by the many people who want to visit the 'crossing' on the Abbey Road album cover – not realising it is in London. However ,thanks to the generous donation by Directors of The Cavern Club, we can now direct people to the Pier Head statue for their Beatles' selfie.
Any worst moments?
The customers who arrive wanting us to find cheap accommodation at the weekend -particularly when LFC have a home game, or even worse still during The Grand National Race meeting. We will always try to help, but this is a very tall order! Despite the rapid growth in all types of accommodation, rooms are often scarce at busy times and that is reflected in the pricing,
What is your "must do" in Liverpool?
For me it has to be Mersey Ferry Cruise and if you feel like it a sing-a-long to Gerry Marsden. To see that stunning view of The Three Graces from the river is to know you are in a special place.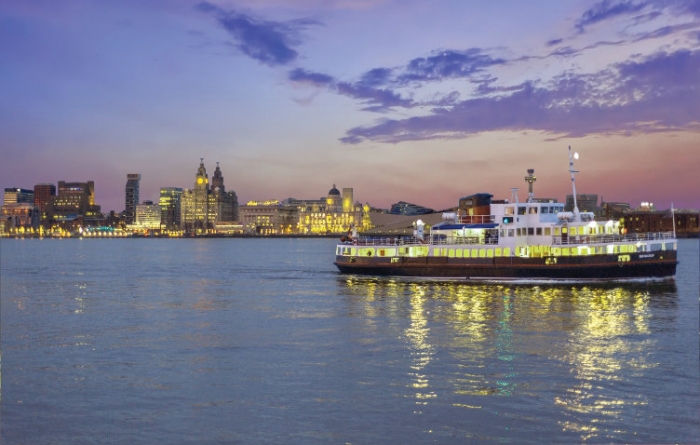 And finally your best bits of the last 10 years
I enjoy events that touch my emotions and I have loved The Giants productions. I always remember in 2012; at the end of the day and after much searching, the diver (the uncle) met the little girl giant for the first time and they embraced mid-air. I swear, I saw grown men cry watching the scene. Equally emotional was a production entitled 'She's Leaving Home' as part of the Sgt Peppers at 50 celebrations. It was performed to a small audience in a terraced house in Toxteth by the theatre company,  20 Storeys High, and again this reduced me to a blubbering wreck! As I was working, I didn't get to see much of the Giants this year, but I loved the antics of the dog Xolo. If he needs a home in retirement I would be up for adopting him.
You can find out more about our Liverpool Tourist Information Centres here>
You can visit the Liverpool Tourist Information Centre online shop here>