Take a Walk in the Park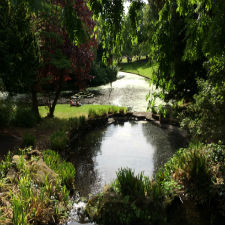 Liverpool's green spaces and parks offer a diverse range of facilities which can host events of all sizes. From intimate historic cultural spaces dating featuring stunning historical homes and manor houses to large, open and manicured spaces ideal for large scale events.
From tasty food festivals to cutting edge musical events attracting thousands who want to dance the night away – there's always something for everyone in your local Liverpool Park.
Did you know that there is also a park located right in the heart of Liverpool's city centre? Chavasse Park, is the only city centre park to be awarded Green Flag status (for the 5th year running) and includes five acres of beautifully landscaped gardens with winding paths and peaceful spots to take five from the bustle of the city centre. Throughout the year, Chavasse Park is home to Liverpool ONE's summer and Christmas celebrations and has also hosted a sandy beach, a sub-zero ice bar, and a sporting village complete with a running track and winners' podiums.
Why not have a look at the Liverpool City Council Parks pages here or find out what's happening in the city centre park – Chavasse Park here? Alternatively, you can follow the Parks team on Twitter or submit your photographs online through the official Flickr page. Don't forget to submit your photos to our social media channels too using the #Walkinthepark as we post news every Wednesday and share your images.